Monarch Private Capital Finances Affordable Housing in Southeast Georgia
June 19, 2023
Rehabilitation of the 1998 complex creates quality affordable housing for Georgia families in Hinesville
Monarch Private Capital, a nationally recognized ESG-oriented investment firm that develops, finances, and manages a diversified portfolio of projects that generate both federal and state tax credits, is pleased to announce the financial closing of low-income housing tax credit (LIHTC) equity for the rehabilitation of a $9.4 million affordable housing development called Ashton Place in Liberty County, Georgia.
The Ashton Place Apartments are conveniently located at 634 Airport Road in Hinesville, Georgia, on approximately four acres. The project involves the rehabilitation and renovation of three buildings consisting of 48 units, along with a separate community complex. Significant improvements will be made to the grounds, including additional parking, concrete sidewalks, playground and covered pavilion. The space will offer a mix of one-, two-, and three-bedroom units. Monarch partnered with Hallmark Development Partners, LLC to develop this project, which is expected to be completed in 2024.
By effectively addressing Georgia's pressing issue of affordable housing, the Ashton Place Apartments not only provide a solution for the community's housing needs but also offer a significant economic boost to the local economy. Based on estimations from the National Association of Home Builders (NAHB) report, the project is expected to create approximately 80 jobs and generate over $5 million in local income in the first year alone.
"Monarch Private Capital is an important strategic investment partner for the Hallmark team and we are excited to partner with them once again on the redevelopment of Ashton Place," said Thompson Kurrie, President at Hallmark Development Partners.
"Increased access to affordable housing is crucial for creating a flourishing community and improving the quality of life for local residents," stated Brent Barringer, Partner, Managing Director, LIHTC & Renewables at Monarch. "We deeply value our collaboration with The Hallmark Companies in addressing demand for quality rental communities that Hinesville residents can afford and take pride in calling home."
About Monarch Private Capital
Monarch Private Capital manages ESG-oriented impact investment funds that positively impact communities by creating clean power, jobs, and homes. The funds provide predictable returns through the generation of federal and state tax credits. The Company offers innovative tax credit equity investments for affordable housing, historic rehabilitations, renewable energy, film, and other qualified projects. Monarch Private Capital has long-term relationships with institutional and individual investors, developers, and lenders participating in these federal and state programs. Headquartered in Atlanta, Monarch has offices and professionals located throughout the United States.
About The Hallmark Companies
Since 2009, Hallmark Development Services, LLC and Hallmark Development Partners, LLC have rehabilitated and preserved approximately 1,250 high-quality rental units with the use of low-income housing tax credit ("LIHTC") equity, Section 1602 Funds ("TCAP"), and/or multi-family housing preservation and revitalization ("MPR") loans. "The Hallmark Companies, Inc. ("Hallmark") is an Atlanta-based holding company that consists of several wholly owned subsidiary companies. Hallmark's vertically integrated structure facilitates a broad range of real estate services specific to multifamily properties. Hallmark and its subsidiary companies primarily specialize in real estate services specific to acquisitions, dispositions, structured financing, development, construction management, and other related activities specific to its affiliate companies. Hallmark Management, Inc. & Sherwood Management Company, Inc, also provide day-to-day property management and accounting services. Hallmark Development Services, LLC & Hallmark Development Partners, LLC are responsible for overseeing all of Hallmark's general development activities, including new construction, rehabilitation, preservation, value-add, and all other related construction project management activities.
Related Posts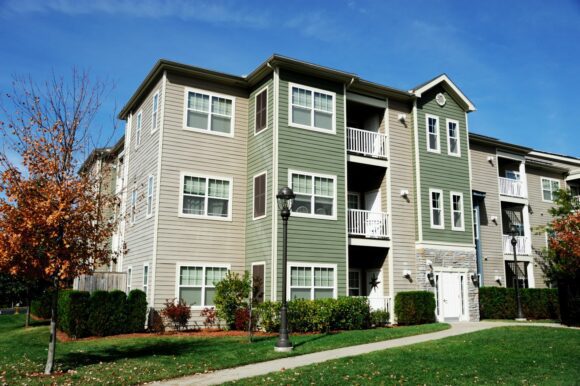 Aug 19, 2022
The new apartment community creates opportunity and supports the city of Central's continued growth Monarch Private Capital, a nationally recognized ESG investment firm that develops, finances and manages a diversified […]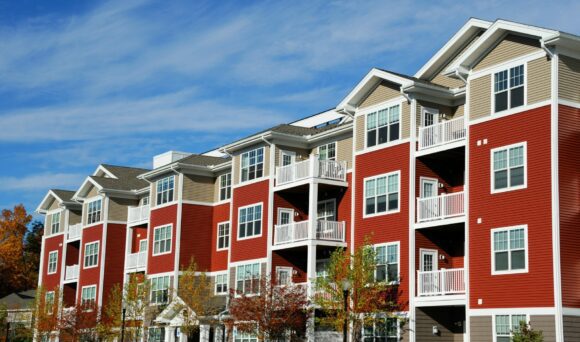 Feb 6, 2023
The new multifamily rental community provides quality homes and supports continued growth in Spartanburg Monarch Private Capital, a nationally recognized ESG investment firm that develops, finances and manages a diversified […]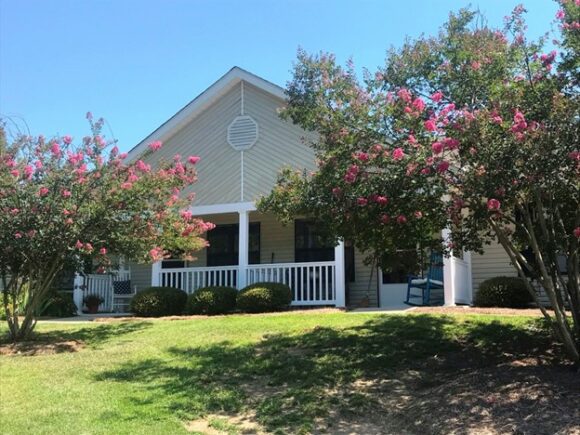 Aug 10, 2023
Rehabilitation of Pembrook Apartments and West End Manor creates quality affordable housing for rural families in Pamplico and Union Monarch Private Capital, a nationally recognized impact investment firm that develops, […]