Monarch Private Capital, Meta Housing Corporation Partner to Develop Two Affordable Housing Communities in California Totaling 411 Apartment Units
May 17, 2023
The new developments will provide much-needed quality homes and community support services in Concord and Torrance
Monarch Private Capital, a nationally recognized impact investment firm that develops, finances and manages a diversified portfolio of projects generating both federal and state tax credits, is pleased to announce the closing of $31 million in Low-income Housing Tax Credit (LIHTC) equity financing for two California-based affordable housing developments: Blue Oak Square Apartments in Concord and West Carson Apartments in Torrance. Monarch partnered with Los Angeles developer Meta Housing Corporation to complete the projects, which will provide a total of 411 apartment units.
"The two communities address California's critical need for affordable housing, particularly among high inflation and rising consumer prices," according to Brent Barringer, Partner, Managing Director LIHTC & Renewables at Monarch. "High housing costs do not only affect the quality of one's home, but they can also take a toll on one's overall well-being. For many households, these costs can even force a difficult choice between one necessity and another, like food or health care."
"The developments also address escalating housing costs in markets where budget-friendly homes are increasingly out of reach," noted Kasey Burke, President of Meta Housing Corporation. "Housing affordability is at a critical low in many parts of California. In fact, in Los Angeles, only 17 percent of area households earn enough to buy a home, and housing prices in parts of Northern California are notoriously high. Meta is excited to be delivering quality apartment communities for individuals and families in these important."
In addition, each development will have significant impacts on the local economies. Based on estimations from a National Association of Home Builders (NAHB) report, Blue Oak Square is expected to create approximately 290 jobs and generate over $21 million in local income in the first year alone, and the West Carson project is expected to create around 370 jobs and generate nearly $27 million in local income in its first year.
Aaron Mandel, Executive Vice President of Meta Housing Corporation, noted, "Research has shown that affordable housing communities have a tremendously positive ripple effect on the neighborhoods in which they are located. These two developments will have a measurable impact on Concord, West Carson and the surrounding communities for many years to come."
Moreover, residents of each development will be provided with support services, such as after-school programming, adult education, health and wellness, and skill-building classes, by Life Steps, an on-site service provider. Tutoring, mentoring, homework club, art, and recreational activities will be offered to students for a minimum of six hours per week during weekdays throughout the school year. In addition, adult residents will have access to courses in financial literacy, computer training, home-buyer education, GED prep, resume-building, ESL, nutrition, exercise, health information/awareness, art, parenting, and smoking cessation. It is anticipated that 84 hours of instruction will be provided per year.
"Our collaboration with Meta Housing Corporation and the support of Foundation for Affordable Housing, the project's nonprofit partner, will help create new opportunities for residents, promoting financial stability and personal growth to improve lives," said Barringer.
Blue Oak Square Apartments is located at 2400 Willow Pass Road in Concord, California, a major regional suburban area in Contra Costa County 30 miles northeast of San Francisco. The project, consisting of one parcel that is approximately 1.53 acres in size, comprises 181 for-rent dwelling units and two unrestricted manager's units. The community will replace the former Blockbuster and be redeveloped into a new seven-story, 79-foot-high residential building featuring contemporary architecture that reflects early California style and incorporates sustainable design principles. The apartments will be steps away from Todos Santos Plaza, the focal point of downtown Concord known for its farmers market, free summer concerts, and large number of surrounding shops and restaurants. On-site amenities will include a community room, an outdoor open courtyard, short- and long-term bicycle parking, a security camera system, and property management and service offices.
West Carson Apartments will sit at 800 West Carson Street in Torrance, an unincorporated area of Los Angeles County's South Bay region. The project is located in close proximity to the UCLA Harbor Medical Center campus, Cal State Dominguez Hills, much of the region's aerospace industry, and popular South Bay beaches. The new six-story midrise building will provide 230 rental units around four common courtyards. Shared community amenities include multiple playgrounds, central laundry, fitness room, elevators, computer lab and shared workspaces, and secure on-site parking.
Each development will offer a mix of one, two, three, and four-bedroom floorplans reserved for households earning between 30 and 70 percent of the Area Median Income and are expected to be available for rent by 2026.
For more information on Monarch Private Capital and its ESG-oriented impact investment funds, please contact Brent Barringer by emailing bbarringer@monarchprivate.com.
About Monarch Private Capital
Monarch Private Capital manages ESG-oriented impact investment funds that positively impact communities by creating clean power, jobs and homes. The funds provide predictable returns through the generation of federal and state tax credits. The Company offers innovative tax credit equity investments for affordable housing, historic rehabilitations, renewable energy, film and other qualified projects. Monarch Private Capital has long-term relationships with institutional and individual investors, developers and lenders that participate in these types of federal and state programs. Headquartered in Atlanta, Monarch has offices and professionals located throughout the United States.
About Meta Housing Corporation
Since 1993, Meta Housing has developed more than 6,400 residential units. The Company has been recognized for its innovative design, services, and sustainability measures, winning more than 104 awards since 2001. Meta Housing excels in leveraging state and federal tax credits and in arranging complex finance structures that ensure the highest and best use of available funds. Its team develops affordable and mixed-income apartment communities that infuse vibrancy, inspire community, and support individuals who sustain strong relationships with public and private partners to continually develop award-winning projects.
Such innovative projects include a much-needed grocery store in South Los Angeles, the adaptive reuse of a nine-story bank building in Chinatown for senior housing, numerous arts colonies, housing for veterans and formerly homeless individuals and families, along with many transit-oriented and inclusionary housing developments.
Related Posts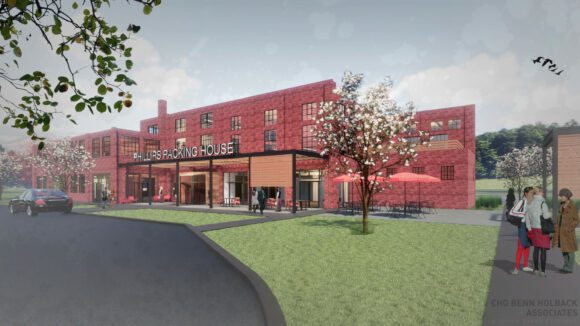 Feb 11, 2022
When developers got to work in 2016 to revive The Packing House in Cambridge, Maryland, they started with the building's pair of defining smokestacks Excerpt from the February 2022 issue […]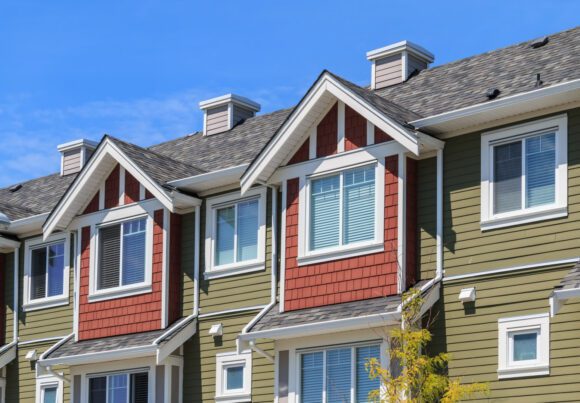 Jan 27, 2022
The new multifamily community adds quality homes, jobs and income to the Columbia area Monarch Private Capital, a nationally recognized ESG investment firm that develops, finances and manages a diversified […]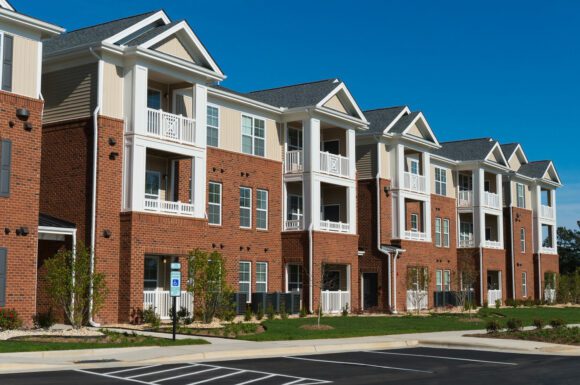 Aug 2, 2022
The new rental community provides quality homes to seniors and supports continued growth in Fairburn Monarch Private Capital, a nationally recognized ESG investment firm that develops, finances and manages a […]