Monarch Private Capital and Elevance Health to Provide Equity Capital for Second Phase of Renovations of National Women's Hall of Fame in New York
June 7, 2023
Project expands space for honoring great American women, enriching the community and inspiring generations.
Monarch Private Capital, a nationally recognized impact investment firm that develops, finances and manages a diversified portfolio of projects generating both federal and state tax credits, has partnered with Elevance Health, one of the Nation's leading health benefits companies, to provide $1.6 million of federal and state historic tax credit equity for the second phase of renovations of the National Women's Hall of Fame in Seneca Falls, New York. The continued historic preservation of the Hall safeguards its rich history and furthers its mission to showcase great women and inspire all.
The National Women's Hall of Fame was founded in 1969 in Seneca Falls, New York, the birthplace of the American women's rights movement. It is one of the first national organizations dedicated to recognizing and celebrating the achievements of great American women. The Hall moved to the historic Seneca Knitting Mill in 2020 following its initial rehabilitation. It is now in its second phase of renovations to expand its space and continue building a world-class museum devoted to amplifying the stories of extraordinary women.
During this stage of renovation, measures will be taken to expand the Hall's gallery and gathering space beyond the first floor of the four-story building. Key priorities include rehabilitating the existing spiral staircase, adding a main staircase and building a new elevator shaft with a glass connector. Extensive improvements will also be made to the second floor of the Hall, creating a space dedicated to telling the stories of its 302 inspiring Inductees. In addition, the Mill's iconic smokestack adjacent to the building will be preserved and restored.
"Our continued partnership with Elevance Health and collaboration with the National Women's Hall of Fame is a testament to the power of shared vision and collective efforts," said Rick Chukas, Partner, Managing Director HTC at Monarch Private Capital. "As the Hall embarks on the second phase of renovations for this cherished historic landmark, we are fueled by excitement and dedication to creating a space that will inspire, educate and serve as a symbol of progress and empowerment for future generations."
"At Elevance Health, we are driven by a deep commitment to investing in our communities. We firmly believe in the transformative power of diversity and inclusion, recognizing that it is the catalyst for progress and innovation, said Gail K. Boudreaux, President and Chief Executive Officer at Elevance Health. "Our support of the National Women's Hall of Fame reflects this belief, as we embrace the opportunity to honor and amplify the groundbreaking accomplishments of women throughout history while strengthening the local community and inspiring the Nation."
"The National Women's Hall of Fame is proud to partner with Monarch Private Capital and Elevance Health as we continue our efforts to preserve this treasured piece of our community." said Jennifer Gabriel, Executive Director at the National Women's Hall of Fame. "We greatly appreciate their support of our mission to amplify women's voices and recognize the value of their contributions to our society. The continued revitalization of the Seneca Knitting Mill will allow us to share the stories of our remarkable Inductees and inspire future generations."
The project is scheduled for completion by the end of 2023. Future phases will add more gallery space and public event space on the third and fourth floors, plus a new bell tower to house the Mill's original bell, funded by the Hall's Bring Back the Bell campaign.
The National Women's Hall of Fame will host its 31st Induction Ceremony on Saturday, September 30, 2023. For more information on the Ceremony, Inductees, and tickets, please click here.
For more information on Monarch Private Capital and its ESG-oriented impact investment funds, please contact Rick Chukas by emailing rchukas@monarchprivate.com.
About Monarch Private Capital
Monarch Private Capital manages ESG-oriented impact investment funds that positively impact communities by creating clean power, jobs and homes. The funds provide predictable returns through the generation of federal and state tax credits. The Company offers innovative tax credit equity investments for affordable housing, historic rehabilitations, renewable energy, film and other qualified projects. Monarch Private Capital has long-term relationships with institutional and individual investors, developers and lenders that participate in these types of federal and state programs. Headquartered in Atlanta, Monarch has offices and professionals located throughout the United States.
About Elevance Health, Inc.
Elevance Health is a lifetime, trusted health partner fueled by its purpose to improve the health of humanity. The company supports consumers, families, and communities across the entire care journey – connecting them to the care, support, and resources they need to lead healthier lives. Elevance Health's companies serve more than 118 million people through a diverse portfolio of industry-leading medical, digital, pharmacy, behavioral, clinical, and complex care solutions. For more information, please visit www.elevancehealth.com or follow us @ElevanceHealth on Twitter and Elevance Health on LinkedIn.
About National Women's Hall of Fame
Founded in 1969, The National Women's Hall of Fame (The Hall) is the Nation's first and oldest non-profit organization and museum dedicated to honoring and celebrating the achievements of distinguished American women. In pursuit of its mission, "The National Women's Hall of Fame is a nonprofit organization committed to engaging every generation in celebrating the achievements of women who change the world. The Hall elevates women's voices, equips and empowers changemakers, and advances gender equity through action, education, and storytelling."
Related Posts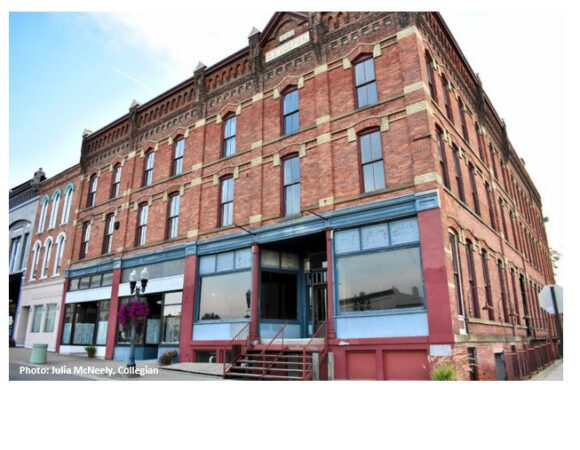 Mar 8, 2022
The Keefer House Hotel will support tourism, create jobs and increase capital in the Hillsdale community Monarch Private Capital, a nationally recognized ESG investment firm that develops, finances and manages […]
Aug 18, 2023
July 13th was the grand opening for apartments in the historic Badgerow Building. "This is a beautiful and one of the most magnificent buildings in all of downtown and to […]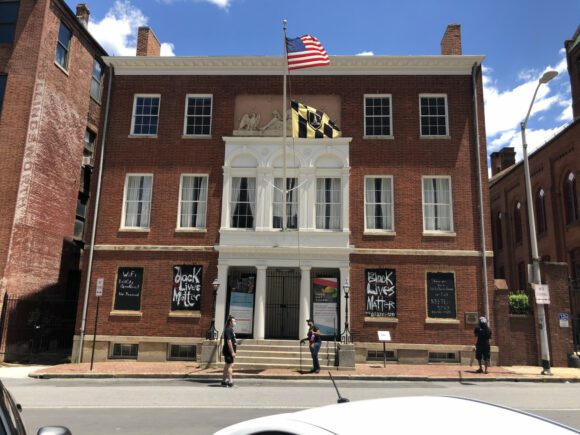 Dec 23, 2021
This investment enables the 2022 grand reopening of the Peale in Baltimore, Maryland Monarch Private Capital, a nationally recognized ESG investment firm that develops, finances and manages a diversified portfolio […]