Tax Equity – The Optimal Solution to Maximize ESG Has Been Here All Along
October 12, 2021
By Matt Davis, Director of Tax Credit Investments
Tax credit programs have long been a valuable tool for insurance companies, banks, corporations and individuals aiming to reduce their state and federal tax liabilities. Historically, these entities directed their tax dollars toward programs like affordable housing, historic rehabilitation and renewable energy for the sole purpose of reducing the amount of tax owed and generating a positive return on investment. These programs have been active for decades.
In the last several years, we have seen a change in the public's focus on environmental issues. Similarly, investors are demanding the adoption of environmental, social and governance (ESG) agendas for not only European companies, but also those based in the United States. Tax credit programs now serve as an invaluable tool in a company's efforts to propel ESG initiatives forward and reach its sustainability goals.
The Intergovernmental Panel on Climate Change (IPCC), the UN body for assessing the science related to climate change, recently released a report in which it asserted unequivocally that the world has been too slow to cut emissions. To make up for lost time, governments, corporations and individuals are actively engaged in efforts to reduce carbon footprints and support renewable energy. The solar Investment Tax Credit (ITC) is one of the most effective tools we have in our quest for a sustainable economy. While the impact of the solar ITC is significant by itself, it can also be efficiently partnered with other available tools used to accelerate carbon reduction.
This article focuses on some of the tools available to address the "E" pillar of ESG – environmental. As climate change continues to negatively impact our environment, it is important that we employ more tools to help us achieve our ultimate goal of carbon neutrality or net-zero CO2 emissions. Forward-thinking corporations are utilizing multiple strategies in their decarbonization efforts. Let's examine a few of the tools that are currently available and weigh their strengths and weaknesses. The good news? They all have a positive impact. As we will also see, if a company has the requisite federal tax liability, solar ITC investments are the most cost-effective and impactful solution.
Solar Investment Tax Credit
The Investment Tax Credit (ITC) is one of the most important federal policy mechanisms to foster the growth of solar energy in the United States. The ITC is currently a 26 percent federal tax credit claimed against the tax liability of investors in a solar energy property. Investors with federal tax liability can make a conscious decision to choose how their tax dollars will be spent. It is an empowering process that leads directly to an increased supply of renewable energy to our electricity grid. The intention of the solar ITC program, along with all tax credit programs (like low income housing tax credit programs and historic rehabilitation tax credit programs), is to encourage a specific kind of behavior and investment. What is occurring over the last few years is an explosion in demand for solar ITC because it is inherently ESG enhancing. Solar ITC is not without its complexities. It requires, first and foremost, a tax liability which serves as the base of capital to finance the investment. It also requires an investment of at least five years in a partnership structure, creating layers of accounting complexity that must be managed over the life of the partnership. All that said, it remains one of the most singularly additive strategies to add renewable energy to our electric utility grid.

ITC Fuels Growth of Solar Market
The benefit of the solar ITC does not stop with the investing entity. Since 2006, the ITC has helped the U.S. solar industry grow by more than 10,000 percent, with an average annual growth rate of 50 percent over the last decade alone. As a result, hundreds of thousands of jobs have been created, and billions of dollars have been invested in the U.S. economy. The success of the ITC offers market certainty for companies to commit to long-term investments in solar energy.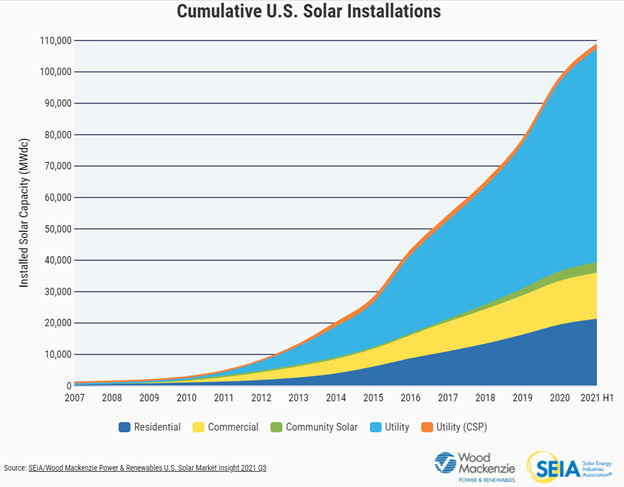 Other Tools for Mitigating Environmental Footprint
Carbon Offsets
Carbon offsets are carbon credits that are tradable certificates linked to activities that lower the amount of carbon dioxide (CO2) in the atmosphere. These certificates are generated through a vast array of projects and programs such as renewable energy generation, methane collection and combustion, destruction of industrial pollutants, forestry programs and the developing technologies of carbon sequestration. The buyer of the certificates receives the right to emit one ton of CO2 or the equivalent of another greenhouse gas. Because they are contributing to the removal of carbon from our environment, their demand encourages increased carbon offsetting behavior. Offsets are bought and sold in lots of tons of CO2. For reference, an average family of four is responsible for about 100 tons of carbon emissions per year.
Renewable Energy Certificates
Another market-based instrument is the renewable energy certificate or REC. RECs represent the property rights to the environmental, social and other non-power attributes of renewable electricity generation. RECs are conversely described as the right to claim use of the renewable energy, which is counted in the REC. RECs are issued when a renewable energy source generates one megawatt-hour (MWh) of electricity and delivers it to the electricity grid. While the scale of measurement is different than that of carbon offsets (megawatts versus tons of carbon), the end result is similar. REC proceeds are paid to the project and provide an important source of revenue for most projects. Also, as demand for RECs increases, the financial motivation to finance and develop more REC-producing renewable energy projects will increase. Currently, the REC market is estimated to be about $6 billion in 2020.
Virtual Power Purchase Agreements
A virtual power purchase agreement or VPPA is a long-term contract between a corporation and a developer. It allows an electricity consumer to continue sourcing power from their current utility (under a traditional power purchase agreement). This utility may not be distributing electricity that originates from a renewable resource. The consumer can enter into a VPPA whereby they agree to pay a fixed price for each unit of power produced at a wind or solar facility for a settled period. The developer then sells this electricity on the wholesale market. The point of sale is a pre-selected location from where the public can access power produced by renewable energy assets.[1] A VPPA is purely a monetary contract. But, like our other examples, demand for VPPAs will necessitate an increased supply of renewable electricity.
Additionality
The concept of additionality originated in the carbon offsets market as a classification for projects that yield verifiable emissions reduction or avoidance. The term is now used in the renewable energy industry to describe when an organization's PPA or VPPA directly results in the addition of new renewable energy to the grid. According to this concept, when additionality is achieved, it is true that the renewable energy project would not have happened without the organization's involvement through the PPA/VPPA.
To achieve additionality, an organization must enter into a long-term VPPA with a renewable energy facility and acquire its RECs or an equivalent number of RECs. This long-term commitment to purchase the project's energy and RECs provides it with the revenue needed to finance and develop the renewable energy installation. It is this practice of bundling RECs with energy through a VPPA that allows an organization to claim that without its investment, the renewable energy project would not have been built.
Complementary Strategies
The table below offers a comparison of each tool, including the cost, ease of verification, direct vs. secondary ESG impact and whether or not they have an additive impact on the total amount of renewable energy.
---
| | | | | |
| --- | --- | --- | --- | --- |
| Tool | Cost | Verification | ESG Impact | Renewable Impact |
| Solar ITC | Capital Reallocation | Efficient | Direct | Additive |
| Carbon Offsets | Incremental | Challenging | Secondary | Neutral/Possibly CO2 Reduction |
| RECs | Incremental | Moderate | Secondary | Indirectly Additive |
| VPPA | Capital Reallocation | Efficient | Direct | Neutral |
---
While all these tools work effectively on their own, there is an additive effect by utilizing more than one strategy concurrently.
For example, a company may direct capital earmarked for federal tax liabilities towards financing utility-scale solar by investing in a solar ITC limited partnership. This will result in a measurable quantity of renewable energy being added to the grid. These transactions can also be structured where the tax equity investor can harvest the RECs generated from the solar electricity created. In parallel, the company may enter into a VPPA. While they still receive their electricity directly from the power grid on which they are connected, the VPPA will ensure that the energy they consume will be offset by renewable energy generated somewhere else. As demand for VPPAs grows, it has a positive impact on the growth of renewables as more projects need to be built to meet demand. Carbon offsets and RECs can also be purchased in an open market. Pricing can vary greatly, so potential buyers must weigh the cost of these tools versus other alternatives.
The following table assesses how these tools are sourced, the type of investment, whether or not they mitigate taxes, the amount of carbon abated, the return on the investment and the ongoing impact.
---
| | | | | | | |
| --- | --- | --- | --- | --- | --- | --- |
| Tool | Source of Funds | Investment Type | Tax Mitigation | Additionality | ROI | Ongoing Impact |
| Solar ITC | $10mm in Lieu of Tax Payment | $10mm in ESG Fund | Up to 75% | Yes | Double Digit Annual IRR | Life of project |
| Carbon Offsets | $10mm of Discretionary Capital | Purchase $10mm Carbon Offsets | Zero | Transaction Dependent | Zero | One time |
| RECs | $10mm of Discretionary Capital | Purchase $10mm RECs | Zero | No | Zero | One time |
| VPPA | $10mm Substantially from Operating Expense | Power Purchase Agreement | Zero | No | Zero | Life of contract |
---
Summary
We have reviewed just a few of the available tools that can be employed in an overall strategy to reduce carbon emissions and promote demand for renewables. They all have their merits and can be used together to contribute to a company's overall ESG agenda. But of the many tools available, the tool that predates ESG is the solar ITC. Its efficient mitigation of tax liability, attractive return profile and direct contribution to renewable energy entering the grid demands that every corporation contemplates this tool. Solar ITC has the greatest measurable impact and should serve as the foundation of any tax-paying company's ESG strategy.
---
[1]Virtual Power Purchase Agreements – A Quick Guide to Borderless Corporate Energy Investment. PowerHub. (2020, November 19). https://powerhub.com/blog/virtual-power-purchase-agreements-a-quick-guide-to-borderless-corporate-energy-investment/.
Related Posts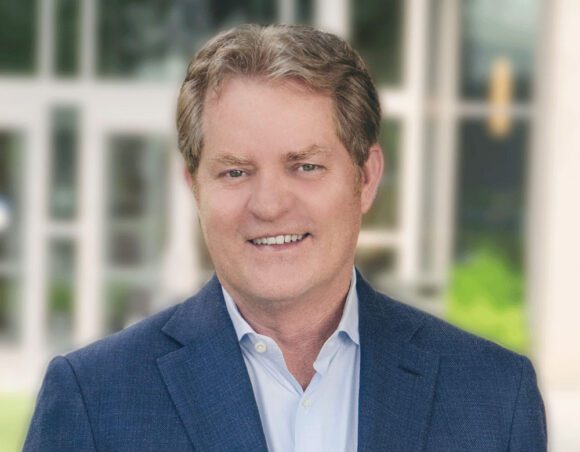 Mar 17, 2022
Monarch Private Capital, a nationally recognized ESG investment firm that develops, finances and manages a diversified portfolio of projects that generate both federal and state tax credits, is pleased to […]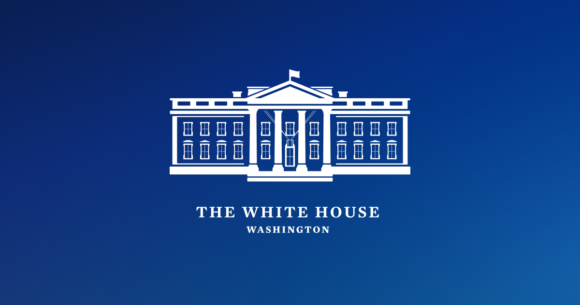 Jun 7, 2022
The Federal Government is working with the private sector to promote the expansion of domestic solar manufacturing capacity, including our capacity to manufacture modules and other inputs in the solar supply chain […]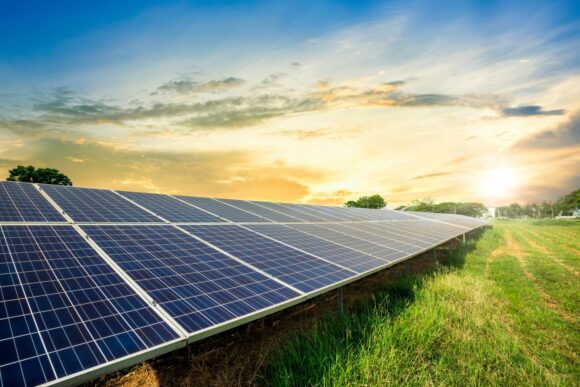 Aug 29, 2022
Longbow Solar will deliver clean power to Brazoria County, promoting economic growth and a healthy environment Monarch Private Capital, a nationally recognized ESG investment firm that develops, finances and manages […]