Renewable Energy
Create a sustainable future.
Monarch Private Capital has always valued the environmental benefits of renewable energy. Since 2012, Monarch has managed investments in nearly 200 renewable energy projects, primarily solar installations. Not only do these installations produce clean power for local communities, but they create new jobs and play an important role in reducing CO2 emissions. Investments in these projects help corporations and insurance companies achieve their ESG sustainability goals.
In 2016, Monarch founded a portfolio company, Alchemy Renewable Energy, to develop and operate renewable power generation projects. Within four years, Alchemy entered into a strategic partnership with a global investment firm, The Carlyle Group, to develop, acquire, finance and operate solar power generation projects throughout the United States through Carlyle's newly established affiliate Cardinal Renewables. This partnership combines the companies' deep market expertise and long-standing relationships with corporations and utilities which are instrumental in enhancing project performance and economic value creation. Monarch currently has a minority interest in Alchemy and maintains extremely close ties with the company.
The renewable energy transition is underway. Wind and solar installations are booming due to government programs supporting the industry and they are now able to produce energy more economically than coal and natural gas. Public support for the environmental movement has also soared over the past year. As a result, in 2019, the U.S. consumed more renewable energy than coal for the first time according to the U.S. Energy Information Administration.
Make an impact by redirecting your tax dollars to create clean power and secure a sustainable future by investing in a renewable energy fund.
An investment in renewable energy is a direct investment in the sustainability of our planet, delivering a positive financial return along with significant environmental benefits.
Making a Difference
Renewable energy projects offer more than just electricity; they stimulate the economy by creating new jobs in every sector of the industry, all while producing zero greenhouse gas emissions.
Monarch Private Capital has facilitated ESG investments in renewable projects abating more than 30 million MT CO2e, which is equivalent to:
Over 4 trillion
cell phones charged
Over 3.5 billion
gallons of gasoline reduced in consumption
Over 500 million
urban tree seedlings grown for 10 years
Nearly 7 million
passenger cars removed from the road annually
Over 5.5 million
homes' annual electricity usage eliminated
ESG Impact Calculator
Want to see the impact of your socially responsible investment? Select an ESG investment type and enter your dollar amount and we'll quantify it for you.
Our Approach
Monarch Private Capital engages in multiple stages of renewable energy financing and development to promote sustainable energy production through Alchemy Renewable Energy.
Alchemy is an industry leader in the renewable energy sector as a result of its innovative full-scope approach to packaging strategic financing with each investment. Alchemy utilizes its credentialed team, and strong network of relationships and partners, and Monarch, to support the packaging of premium, utility-scale renewable energy projects, including solar and biomass power generation with strategic financing. In addition, Alchemy places a focus on maintaining a high level of operational and development efficiency through its continued oversight and management of projects.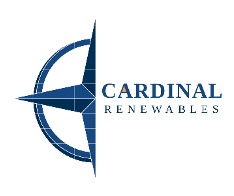 In 2020, Alchemy entered into a strategic partnership with The Carlyle Group on the newly-established company, Cardinal Renewables to focus on the development, acquisition, financing, and operation of solar power generation projects throughout the United States, with a emphasis on projects ranging from 5 – 80 MWac. The Carlyle Group, through Cardinal Renewables, has made a $100 million commitment to this partnership. Cardinal Renewables combines the industry and financial expertise of The Carlyle Group with Alchemy's innovative approach to renewable energy asset investment: forming a new partnership with in-depth industry expertise and a strategic approach to investment and financing.
It is because of these combined skillsets that we believe we can help you realize your ESG objectives through making tax equity investments in the renewable energy sector.
Background
The Investment Tax Credit (ITC) is one of the most important federal policy mechanisms to foster the growth of solar energy in the United States. Since 2006, it has helped the U.S. solar industry grow by more than 10,000 percent, with an average annual growth rate of 52 percent over the last decade. The solar ITC has led to the rapid growth and expansion of the solar industry in this country, launching us forward in our quest for a sustainable economy. The ITC is currently a 26 percent federal tax credit claimed against the tax liability of investors in a solar energy property.
Benefits
Investing in renewable energy has gone mainstream. When you invest in an ESG fund with renewable energy projects, you are supporting a positive, progressive energy transition. This enables you to fulfill your ESG objectives or sustainability initiatives, with measurable impact criteria, such as reducing CO2 emissions, creating jobs and stimulating economic growth.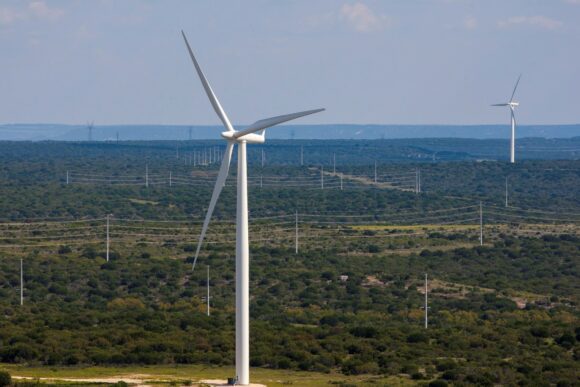 Featured ESG Projects Horse Ridge Wind
Horse Ridge is a 450 MW wind project portfolio comprising nearly 200 repowered wind turbines located in the ERCOT zone of west Texas. Production Tax Credits (PTCs) are generated based […]
View Project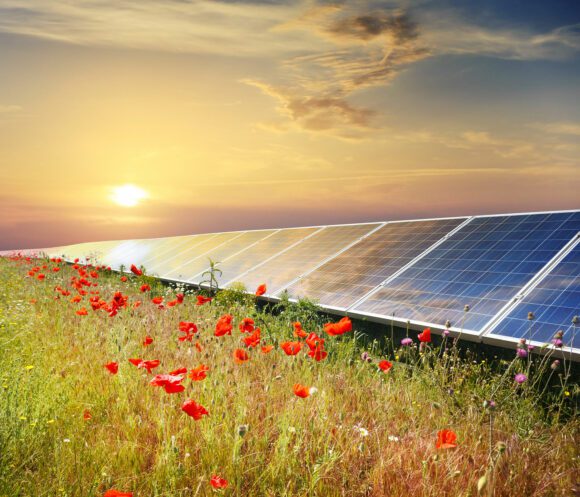 Featured ESG Projects Logansport Solar Farm
Logansport Solar is an 80-acre 16-megawatt-AC solar installation in Logansport, Indiana. As the city's first-ever solar power plant, it will replace the recently retired coal-fired power plant that the area […]
View Project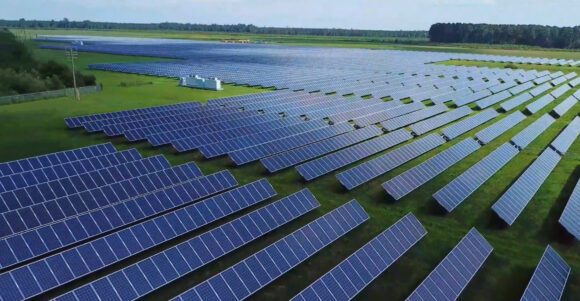 Featured ESG Projects Aulander Solar Farm
Established in 2016, Aulander Solar Farm provides clean power to the community of Hertford County in Aulander, North Carolina. Made possible by the Solar Investment Tax Credit (ITC), Its 7 […]
View Project
Our Renewable Energy Investment Team
Acquisition Specialists
Tax Credit Investment Specialists