ESG Project Profile
Drayton Mills
$45,995,447
Income Generated
$122,474,370
Output Generated
The stunning and wide-reaching property of Drayton Mills has inhabited the city of Spartanburg, South Carolina, for nearly 120 years. Considered a symbol of industrial expansion, the historic textile mill played a major role in the economic development of the city. Drayton Mills is now a vibrant and lively community comprised of luxury lofts featuring original architecture and state-of-the-art amenities as well as a bustling marketplace hosting locally owned shops, services and restaurants. Through the historic tax credit (HTC), the transformation of Drayton Mills has been a great benefit to the Spartanburg community, boosting the economy and spurring social advancement throughout the area.
A Brief History
Designed by Lockwood, Greene and Company, Drayton Mills was originally constructed in 1902 as a group of textile mills. The expansive property is an example of the Romanesque and Tudor Revival styles of architecture, boasting strong structural integrity achieved through many unique elements, including heavy brick and a frame made entirely of timber to achieve its massive stature.
The spinning mill was the first building constructed with the weaving mill, warehouses, and a company store added later. In 1937, Seth Milliken, an innovative pioneer of the textile industry, became the sole owner of Drayton Mills. Over the years, the mills gained a tremendous reputation for quality production and dependability. In fact, in 1944, Drayton Mills was presented with the United States military's coveted E Flag for its role in the war effort, manufacturing nylon material used to create the parachutes for the Normandy invasion.
For 92 years, Drayton Mills ran uninterrupted. However, when the textile industry slowed down and manufacturing began to move overseas, it suffered greatly, leading to the mill's closure in the 1990s. On October 24, 2012, Drayton Mills was listed on the National Register of Historic Places. The Sherbert Group's development firm, TMS Development and Construction Management, began plans for its illustrious rehabilitation.
About the Rehabilitation
In the initial phase of Drayton Mills' rehabilitation, the spinning and weaving buildings were converted for residential use. The buildings were each restored to reflect the condition of the mill in 1946 when it was fully operational. In order to accurately capture its history, anything added after this time was removed. In both buildings, the large windows were repaired to depict the original building's use of sunlight and natural ventilation. Two large water towers were partially drained and painted, returning them to good condition. New landscaping was added, parking was expanded and improved, a swimming pool was built under the water towers, and an existing underground tunnel connecting the two buildings was retained and repaired to provide a functional link for residents. The remainder of the existing buildings and warehouses were developed into more than 60,000 square feet of mixed-use commercial space intended for retail, food and other services.
The New Drayton Mills Loft Apartments
The luxury apartments at Drayton Mills Lofts offer over 68 unique floor plans, offering unique features like original hardwood flooring and exposed brick walls dating back to the early 1900s when the buildings were first built, large mill windows and incredible 17-foot tall natural wood ceilings. Residents can enjoy a number of amenities, including a 60-foot saltwater lap pool, state-of-the-art fitness center, a beautiful pond and outdoor patio fully equipped with stainless grills and a kitchen, and so much more. Residents can even use the underground tunnels to go from one building to the other.
The New Drayton Mills Marketplace
The warehouses at the heart of the campus are now home to the popular shops and services of the Drayton Mills Marketplace. Totaling 60,000 square feet and distributed over a wide variety of spaces, the warehouses offer restaurant, retail, and office tenants truly unique options. The marketplace brings life to the campus from morning to night, weekdays and weekends alike. Currently, the commercial space is occupied by a 7,000 square foot restaurant called Dray Bar & Grill, offering creative cocktails and a great patio for patrons to enjoy. Additional tenants include Burn Boot Camp, a North Carolina–based fitness franchise, Mozza Roasters and Melotte Enterprises Inc., a coffee roasting business, coffee bar and corporate headquarters, and a North Carolina based Detroit-style pizzeria called Pi-Squared Pizza, to name just a few. The Drayton Mills Campus also features a 20,000 square foot green space perfect for corporate events, weddings, live performances and more.
Community Impact
The historic renovation of Drayton Mills is a shining example of the importance of historic preservation and its impact on a surrounding community. Both Drayton Mills Loft Apartments and Drayton Mills Marketplace have brought new life to an area of inactivity, serving as a catalyst for the revitalization and growth of local communities. The construction needs and introduction of new businesses allowed for more job opportunities to emerge, spurring economic growth and creating a sense of renewed pride for Spartanburg residents.
Awards & Recognition
The rehabilitated Drayton Mills has garnered a great deal of attention and praise over the years, and their momentum is still going strong. The perfect blending of historic architecture with fresh, modern amenities and the successful preservation of South Carolina's cultural heritage have led to Drayton's outstanding achievements. Drayton Mills' accolades include:
National Register of Historic Places
Spartanburg Herald-Journal, Best of the Best Award, Drayton Mills Loft Apartments, 2017 – 2020
South Carolina Department of Archives History and Preservation South Carolina, Drayton Mills, Honor Award, 2018
Novogradac & Company, LLP, Drayton Mills, Non-Residential Major Community Impact Award, 2018
---
About the Developer
The Sherbert Group is a premier provider of accounting, tax, consulting, development and management, and investing and lending services to the real estate tax credit and Opportunity Zones industry. The Group performs services for clients nationwide with a combined portfolio well in excess of $3 billion.
---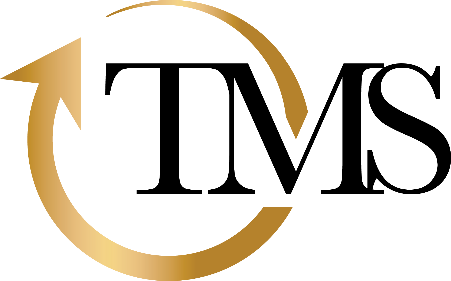 TMS Development and Construction Management is a full-service development firm that specializes in the renovation of historic tax credit transactions. TMS Development and Construction Management is one of The Sherbert Group companies.
Address:
1800 Drayton Road
Spartanburg, South Carolina 29307