ESG Project Profile
Hotel Clermont
$23,791,277
Income Generated
$63,350,219
Output Generated
For nearly a century, the award-winning Hotel Clermont has held its status as one of Atlanta's most prominent and beloved landmarks. Its notoriety and alluring mix of everyday amenities and nightlife attractions bring both locals and travelers to Atlanta's historic Poncey-Highland neighborhood. Thanks to the Historic Tax Credit (HTC), the visionary Hotel Clermont now breathes new life into the bright and bustling area. The unique architecture and innovative design of the popular boutique hotel speak to the essence of the city itself: artistic, inspiring, and a rebellion against the cultural mainstream.
A Brief History
Originally constructed in 1924 as the Bonaventure Arms Apartments, the building was a product of the post-World War I boom. With a housing shortage and a dramatic increase in housing prices, larger and more permanent apartment homes were built to address the city's needs. Bonaventure Arms was among these new additions to the community. In 1939, the building was converted into a hotel, widely acclaimed as an "eclectically lavish" masterpiece boasting an enchanting and "ultra-modern" aesthetic.
Hotel Clermont remained a staple to the vibrant Poncey-Highland neighborhood in Atlanta until 2009 when it was closed because of health hazards, including mold, bugs, water problems, damaged floors and ceilings, and other dangerous factors. After its closure, the building fell into foreclosure and sat unoccupied for several years. In 2012, BNA Associates took ownership of the property and began plans for a reborn Atlanta icon.
About the Rehabilitation
During the rehabilitation, Hotel Clermont was refashioned into a radically unconventional "bespoke hotel," notably described as "rock-n'-roll meets grandma's living room." The interior's design uses elements from the 1920s and beyond, starting with the decade of the hotel's inception. Many features contribute to Hotel Clermont's bewitching identity, but the grand staircase in the center of the hotel was imperative to preserving much of the hotel's artistic integrity. In order to satisfy fire code standards, the development team installed additional railways, glass barricades and doors to the hallways leading to guest rooms, allowing them to maintain the stairway's original aesthetic. A parking solution was also needed before the hotel could officially open. BNA Associates found that the weight of a parking deck could potentially damage a sewer line. In response, the team designed a mechanical car lift that doubled the number of available spaces in the lot behind the hotel.
The New Hotel Clermont
Restoring Hotel Clermont not only saved it from demolition by another developer but has provided other benefits that also protect the distinctive character of the neighborhood. The boutique hotel has 94 rooms and appealing amenities are drawing crowds, such as a French-style brasserie restaurant called Tiny Lou's, Café Claudia on the lobby level offering fresh coffee and pastries, a library designed to foster productivity, and a rooftop bar with one of the best views of Atlanta's majestic skyline.
Sustainable Operations
In addition to the benefits of recycling original construction materials to complete the renovation, many of the hotels features and operations also take a page from the sustainability handbook. Energy-efficient in-room HVAC systems and LED lighting fixtures were installed throughout Hotel Clermont to foster a more sustainable business model. As a part of this "green" effort, their restaurant, Tiny Lou's, Café Clermont, the lobby bar and the rooftop, use eco-friendly, compostable straws. They also purchase locally sourced produce and even have an on-site garden from which they pick. Rounding out their quest to be more eco-conscious is their work with protein purveyors Green Circle Farms and White Oak Pastures, who provide product that contributes to a negative carbon footprint.
Community Impact
Hotel Clermont sat vacant on Ponce De Leon Avenue for almost ten years, adding little value to the area. Today, the hotel continues to drive state and local taxes and offers new employment opportunities for Atlanta residents. In fact, the rehabilitated hotel now employs over 100 Atlantans, plus those employed through ancillary services. The city's culture is special, and by preserving historic landmarks like Hotel Clermont, we also preserve the traditions and values that have shaped Atlanta's community for decades. The beautifully renovated Hotel Clermont brightens the eclectic Poncey-Highland neighborhood, paying homage to the city's rich history and offering hope for an even brighter future. Just as Atlanta rose from the ashes and devastation of the Civil War, Hotel Clermont rose from its state of disrepair, and business is flourishing.
Awards & Recognition
Since the rehabilitation, Hotel Clermont has received an impressive amount of buzz and recognition, celebrating its successful adaptive reuse of the original structure and its trailblazing design and development concepts. Hotel Clermont's accolades include:
National Register of Historic Places
Atlanta Urban Design Commission, Award of Excellence in Historic Preservation, Clermont Hotel, 2019
The Georgia Trust for Historic Preservation, Preservation Award for Excellence in Rehabilitation, Clermont Hotel, 2019
Atlanta Business Chronicle Best in Atlanta Real Estate Awards Finalist, Clermont Hotel, 2019
Atlanta Preservation Center Keystone Award, Hotel Clermont, 2018
---
For more information on Hotel Clermont's rehabilitation journey, click here.
For information on Hotel Clermont's Groundbreaking, click here.
---
About the Developer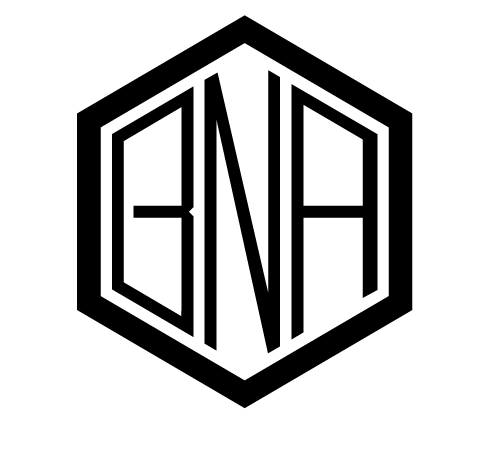 BNA Associates is a Nashville, TN based real estate development company founded in 2009 that targets real estate projects that have unique competitive advantages in their respective markets. BNA focuses on hotels, restaurants, multifamily, retail, and mixed-use projects. What makes BNA successful is the level of creativity and practicality brought to meet market demand. By identifying both social and economic objectives, BNA strives to develop properties that standout and outperform the market. Their niche is to find unique opportunities whether that be first to market, low basis acquisitions, value add opportunities, or a great brand partnership.
In addition to finding diamonds in the rough, BNA regularly employs alternative financing opportunities outside of traditional debt and equity. They are well versed in the world of SBA, NMTC, FHTC, SHTC, TIFF, OZ and PILOT programs, which in today's complex real estate world are critical to reduce risk and increase returns.
Address:
789 Ponce De Leon Avenue Northeast
Atlanta, Georgia 30306