ESG Project Profile
The Villages of Castleberry Hill
$16,176,700
Local Tax Revenue Generated
$84,162,000
Income Generated
Located in Fulton County, the most populous county of Atlanta, Georgia, The Villages of Castleberry Hill address the city's critical need for more affordable housing. The development consists of 166 apartment units, 102 of which are reserved for households earning at or below 60 percent of the average median income (AMI). In addition to affordable rents, residents can enjoy a fitness center, playground, swimming pool and a business center, to name a few. The safe, clean and quality apartment units of The Villages of Castleberry Hill bring hope to the community, not only aiding the social and economic progress of the Castleberry Hill Historic District but supporting the advancement of the entire city.
About the Castleberry Hill Historic District
Listed on the National Register of Historic Places, The Castleberry Hill Historic District dates all the way back to the 1890s and is considered to have supported the majority of Atlanta's growth after the Civil War. It started out as a residential community but soon became an active commercial area, popular shopping district and a support center for the railroad and the businesses involved. As the only remaining collection of railroad service and distribution buildings, The Castleberry Hill Historic District is paramount in capturing Atlanta's beginnings as a railroad town. The railway runs through the district, interrupting street patterns and building styles, and ultimately defining the landscape. Atlanta's first horse-drawn trolley line also served the area, solidifying the district as true historic landmark.
The Villages of Castleberry Hill are minutes away from Downtown Atlanta. Positioned within just a few miles of the Hartsfield-Jackson Airport, the world's busiest airport, and near the headquarters of Fortune 500 companies like Home Depot and The Coca-Cola Company, the apartment community offers residents endless opportunities for success.
Community Impact
The development of new affordable housing influenced the on-going revitalization of the area, boosting the economy and helping preserve the significant history of Atlanta. By using the Low-Income Housing Tax Credit (LIHTC), MPC was able to provide residents with affordable housing opportunities in a central location. The Villages of Castleberry Hill help create brighter, more prosperous futures for its residents and the city of Atlanta.
About the Developer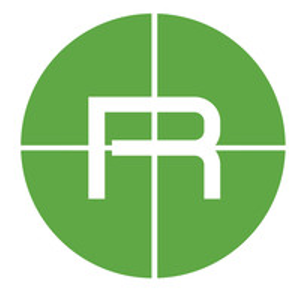 H. J. Russell & Company, founded over 60 years ago, is a vertically integrated service provider specializing in real estate development, construction, program management, and property management. They believe to effectively contribute and provide impactful service to their clients, they must take a holistic approach to any assignment.
H. J. Russell has completed 566 projects over 67 years of service, and their team of 162 currently manages 24 properties. Russell has developed some of Atlanta's most notable "in-town" communities, including McGill Park, Parc Vue and the Villages at Castleberry Hill, a 500-apartment redevelopment project in Atlanta, to name a few.
Address:
600 Greensferry Avenue Southwest
Atlanta, Georgia 30314