Organizations & Affiliations
ACORE

Founded in 2001, the American Council on Renewable Energy (ACORE), unites finance, policy and technology to accelerate the transition to a renewable energy economy.  Monarch currently participates in ACORE's:
Partnership for Renewable Energy Finance (PREF) executive program. Here, Monarch joins companies like Amazon, Google and GE with similar goals of expanding the deployment of clean power and positively impacting communities.
ESG Working Group with the objective of bringing greater integrity, consistency and transparency to ESG scoring so that it better reflects renewable energy use and investment.
Leadership Council, an exclusive group of senior executives from across the renewable energy sector.
In addition, Monarch is a sponsor of ACORE's new "Accelerate" membership program, which enables smaller renewable energy companies owned and operated by women and people of color to be eligible for a complimentary two-year ACORE membership. Participating organizations will gain from regular updates with important industry information; complimentary access to briefings, webinars and flagship renewable conferences; valuable thought leadership opportunities; and invitations to networking events that have helped ACORE members expand their reach within the renewable sector for years.
SEIA

Founded in 1974, The Solar Energy Industries Association® is leading the transformation to a clean energy economy, creating the framework for solar to achieve 20% of U.S. electricity generation by 2030. SEIA works with its 1,000 member companies and other strategic partners to fight for policies that create jobs in every community and shape fair market rules that promote competition and the growth of reliable, low-cost solar power. SEIA is a national trade association building a comprehensive vision for the Solar+ Decade through research, education and advocacy.
IFRS Sustainability Alliance
Monarch Private Capital is a member of the IFRS Sustainability
Alliance, a global membership program for sustainability standards, integrated reporting and integrated thinking.  The Alliance provides education and resources that help people and organizations apply the standards to their own work.
Live Thrive Atlanta

Monarch's Co-Founder Robin Delmer is a board member of Live Thrive Atlanta, an Atlanta-based nonprofit organization working since 2010 to create a community that cares about a healthy and sustainable environment. In this effort, they launched the Center for Hard to Recycle Materials –CHaRM. It is a permanent drop-off facility that aims to improve our environmental health by encouraging reuse and diverting thousands of pounds of household hazardous waste, bulky trash and other hard to recycle items from Metro-Atlanta landfills and water systems.
Atlanta Community Food Bank

Every year, the Atlanta Community Food Bank works with more than 600 nonprofit partners—including food pantries, community kitchens, childcare centers, night shelters and senior centers—to distribute over 60 million meals to more than 755,000 people in 29 counties across metro Atlanta and north Georgia.
Giving Kitchen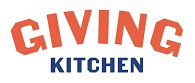 Giving Kitchen provides stability and financial assistance to food service workers, some of the most hard-working and vulnerable members of communities.
Westside Future Fund

Westside Future Fund is a nonprofit formed by Atlanta's public, private and philanthropic partners who believe in the future of Atlanta's Westside. The Historic Westside neighborhoods were home to many influential black academic, religious and political leaders, including Dr. Martin Luther King Jr. Westside Future fund is committed to helping these neighborhoods revitalize and develop into a community Dr. King would be proud to call home. In their efforts to strengthen these communities, the Westside Future Fund has helped reduce crime by 43% since the launch of the Atlanta Police Foundation's Westside Security Plan, generated more than $16.2 million in wages for local residents through Westside Works, and completed the Atlanta Beltline's $42 million Westside Trail offering more than 40 acres of greenway.