Renewable Energy
Create a sustainable future.
Monarch Private Capital has always valued the environmental benefits of renewable energy. Since 2012, Monarch has managed investments in nearly 300 renewable energy projects. These projects not only generate clean power for local communities but also create new jobs and play a crucial role in reducing CO2 emissions. Investments in these projects assist investors in mitigating their tax liability while simultaneously having measurable impact.
Renewable energy installations are thriving due to government programs such as the Inflation Reduction Act (IRA), which support the industry, making energy production more economically viable than coal and natural gas.
Make an impact by self-channeling your tax dollars into renewable energy installations that secure a sustainable and energy independent future. 
Investing in renewable energy directly supports our planet's sustainability, offering both a strong financial return and significant and lasting impact.
Making a Difference
Renewable energy projects offer more than just electricity; they stimulate the economy by creating new jobs in every sector of the industry, all while producing zero greenhouse gas emissions.
Monarch Private Capital has facilitated investments in renewable projects abating more than 84 million MT CO2e, which is equivalent to:
Over 10 trillion
cell phones charged
Over 9 billion
gallons of gasoline reduced in consumption
Over 1 billion
urban tree seedlings grown for 10 years
Over 17 million
passenger cars removed from the road annually
Over 16 million
homes' annual electricity usage eliminated
Impact Calculator
Want to see the impact of your socially responsible investment? Select an investment type and enter your dollar amount and we'll quantify it for you.
Our Approach
Monarch Private Capital provides a full-scale renewable energy investment platform. We source and underwrite renewable energy investment opportunities from early-stage development through end-of-life cycle. Our team includes robust financing development and asset management support to provide a best in class spoke solution for our investor clients. As an industry leader in the renewable energy sector, we employ an innovative approach, specifically focusing on strategic tax equity financing for high-quality renewable energy projects specific to each client's desired portfolio composition. In addition to our emphasis on financing and developmental oversight, our asset management group ensures optimal operation efficiency and returns from investments.
Our proficiency in facilitating tax equity investments and credit purchases is uniquely aligned with your impact objectives. Monarch Private Capital's commitment to thorough underwriting, dedicated client service, investor advocacy, and deep passion for renewable energy ensures unparalleled value for our clients.
Background
The Investment Tax Credit (ITC) is a pivotal federal policy mechanism that has significantly propelled the growth of renewable energy in the United States. Since its inception in 2006, the ITC has been instrumental in facilitating an exceptional expansion of over 10,000 percent in the U.S. solar industry alone, maintaining an impressive average annual growth rate of 52 percent over the last decade. This credit stands as a driving force behind the rapid expansion of the renewable energy industry, contributing significantly to our progression towards a sustainable economy.
The Production Tax Credit (PTC) also significantly encourages renewable energy growth. Unlike the ITC, which focuses on investment, PTC offers a tax credit for each kilowatt-hour of electricity produced during the initial ten years of operation for qualified facilities.
Beginning with installations that place in service after January 1, 2025, the Clean Electricity Production Tax Credit and the Clean Electricity Investment Tax Credit will replace the traditional PTC/ITC by removing certain technology limitations and instead focusing solely on zero carbon emission installations.
Benefits
When you invest in renewable energy projects, you are supporting an energy independent economy, reducing CO2 emissions, creating jobs and stimulating economic growth. These investments, which are facilitated by self-channeling your tax dollars, not only provides definitive impact, but also transition a fixed cost into a financial return.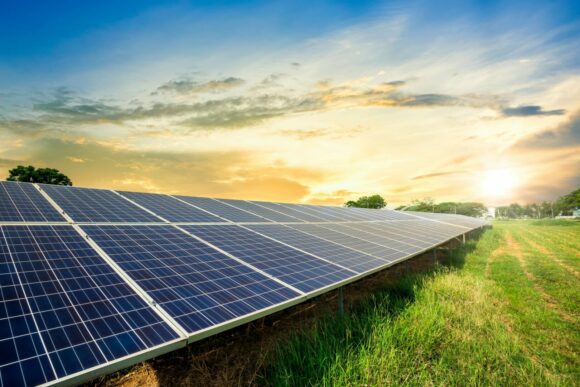 Featured Projects Delta's Edge Solar
Delta's Edge Solar is a state-of-the-art ground-mounted solar PV park located in Greenwood, Mississippi, spanning 850 acres. Equipped with more than 250,00 modules, it is poised to generate clean energy […]
View Project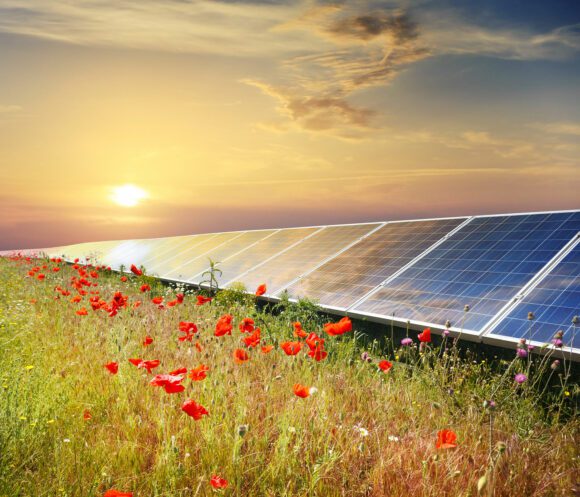 Featured Projects Logansport Solar Farm
Logansport Solar is an 80-acre 16-megawatt-AC solar installation in Logansport, Indiana. As the city's first-ever solar power plant, it will replace the recently retired coal-fired power plant that the area […]
View Project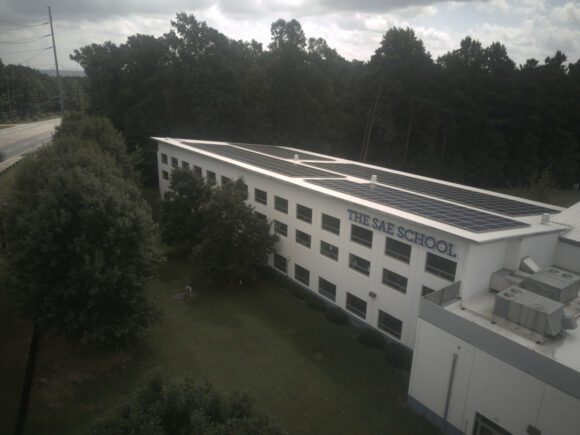 Featured Projects The SAE School
The SAE School is a project-based year-round private school that teaches preschool through 8th grade. With a focus on science, art and entrepreneurship, the school employs a progressive hands-on learning […]
View Project
Our Renewable Energy Investment Team
Acquisitions & Underwriting
Placement & Investor Relations