Unico Solar Investors, Excelsior Energy Capital mark completion of Climate Pledge Arena solar installations
November 9, 2021
Arena will be first in the world to be Net Zero Carbon-certified
Excelsior Energy Capital ("Excelsior"), Monarch Private Capital ("Monarch"), Unico Solar Investors ("Unico Solar"), Oak View Group and the Seattle Kraken announced the completion of three solar installations as part of the historic redevelopment of Climate Pledge Arena, which aims to be the first stadium in the world to be Net Zero Carbon-certified by the International Living Future Institute (ILFI). The onsite solar arrays produce energy totaling 1.2 megawatts.
"Climate Pledge Arena is the new gold standard for sports and entertainment venues, setting an example not only by demonstrating how adaptive reuse can work for large-scale redevelopment, but also showing how these energy-intensive buildings can be reimagined for a greener future and a healthier climate," said Brett Phillips, vice president of Unico Solar. "We're thrilled to be part of this project's ambition to achieve net Zero Carbon certification and look forward to bringing solar energy to arenas across the U.S."
With space for 18,100 sports fans or concertgoers, the multipurpose Climate Pledge Arena was redeveloped just in time for the Kraken's first home game under the historic landmark roof designed by renowned architect Paul Thiry. Solar panels have been installed on the new Alaska Airlines Atrium and the First Avenue North parking garage, in addition to the Kraken Training Center at Northgate, where the NHL's 32nd franchise trains.
"Excelsior Energy Capital through its UX Solar partnership with Unico Solar is honored to be the proud owner and operator of these arrays and to support the Seattle Kraken and the Climate Pledge Arena in realizing their net Zero Carbon objectives," said Anne Marie Denman, partner at Excelsior.
The solar arrays convert sunlight to power the arena, and Seattle's wet climate helps keep the panels clean. Together with off-site renewable energy, these solar panels help produce enough energy to power the arena with 100% renewable energy. As part of an overarching goal to be the most environmentally friendly sports and entertainment venue in the world, Climate Pledge Arena has also implemented water conservation measures and zero-waste goals, including eliminating single-use plastic within the arena by 2024.
"We knew that our plans to create the world's most sustainable arena were ambitious, but we also knew that with the right priorities and the best team, we could meet the challenge," said Rob Johnson, vice president of sustainability and transportation for the Kraken and Climate Pledge Arena. "Through our partnership with Unico Solar, we were able to create and execute a renewable energy plan that puts us one important step closer to achieving our goals."
The Climate Pledge Arena solar installation is part of a 250 MW portfolio of commercial and industrial ("C&I") solar projects being developed by Unico Solar and Excelsior across the United States. The sites will sell clean electricity to a diversified mix of consumers, including commercial businesses, property owners, municipalities, educational institutions, entertainment facilities, utilities, and other electricity customers under long-term power purchase agreements.
To finance the project Excelsior partnered with ESG tax equity investor, Monarch. Monarch's ESG funds are direct investments in projects that positively impact communities by creating clean power, jobs and homes through the generation of federal and state tax credits. Monarch has facilitated investments in renewable projects abating over 32 million MT CO2e, which is equivalent to removing approximately seven million passenger cars from the road for one year.
Additional project partners include Omnidian, a leading provider of performance assurance for solar projects, and McKinstry, an industry-leading consultant in energy-efficient buildings.
Climate Pledge Arena is the home of the Kraken, the four-time WNBA world champion Seattle Storm and over 80 live music and entertainment events throughout the year.
To learn more about Unico Solar Investors, please visit unicosolar.com.
About Unico Solar Investors
Unico Solar Investors is a wholly owned subsidiary of Unico Investment Group that develops, owns, and operates solar energy systems. Unico Solar Investors develops solar energy portfolios that provide long-term, a cyclical cash flow by selling clean energy to a diversified mix of electricity consumers that include utilities, commercial and industrial buildings, government facilities, entertainment venues, and educational facilities, among others. For more information, visit unicosolar.com.
About Excelsior Energy Capital
Excelsior Energy Capital is a pure-play renewable energy infrastructure fund focused on long-term investments in wind and solar power plants in North America. The Excelsior management team alone brings over 70 years of combined experience and a comprehensive set of strategic, financial, legal and operational expertise; making Excelsior Energy Capital a valuable partner for developers and operators, and a trusted manager for investors. For more information, visit http://www.excelsiorcapital.com.
About Monarch Private Capital
Monarch Private Capital manages ESG funds that positively impact communities by creating clean power, jobs and homes. The funds provide predictable returns through the generation of federal and state tax credits. The Company offers innovative tax credit equity investments for affordable housing, historic rehabilitations, renewable energy, film and other qualified projects. Monarch Private Capital has long-term relationships with institutional and individual investors, developers and lenders that participate in these types of federal and state programs. Headquartered in Atlanta, Monarch has offices and professionals located throughout the U.S. For more information visit www.monarchprivate.com.
About Climate Pledge Arena
Climate Pledge Arena, located at Seattle Center, will be the first net Zero Carbon certified arena in the world. It will serve as a long-lasting and regular reminder of the urgent need for climate action. The Climate Pledge, which was founded by Amazon and Global Optimism in 2019, is a commitment from companies globally to be net Zero Carbon by 2040. The complete redevelopment of this historic landmark, originally built for the 1962 Seattle World's Fair, will be an industry first. Home to the NHL's Seattle Kraken, WNBA's Seattle Storm, and the world's biggest performers of live music and events, Climate Pledge Arena will open in 2021. Learn more at www.climatepledgearena.com.
About Seattle Kraken
The Seattle Kraken are the National Hockey League's newest franchise, set to play their inaugural season in 2021-2022 at Climate Pledge Arena at Seattle Center, developed by Oak View Group. Visit www.nhl.com/kraken for the latest news and information including press releases, multimedia content and the latest hires.
Related Posts
Jun 26, 2023
Monarch Private Capital is pleased to announce the upcoming addition of Bryan Didier as Partner and Managing Director for its rapidly expanding renewable energy division. With nearly two decades of […]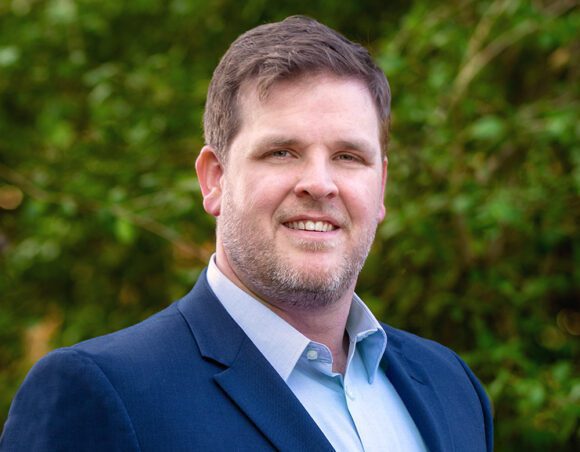 Apr 3, 2023
The Company continues to expand its renewable energy division, portfolio and depth of expertise Monarch Private Capital, a nationally recognized impact investment firm that develops, finances and manages a diversified […]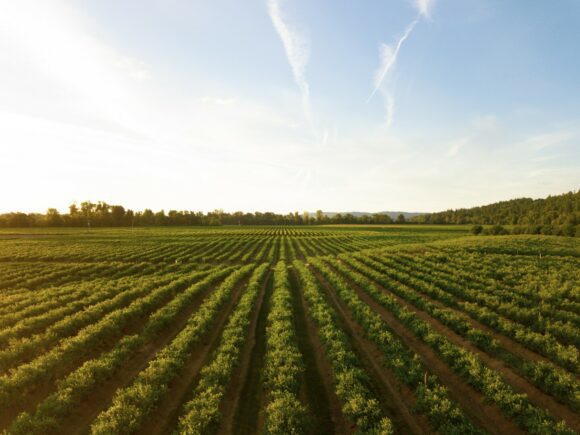 Mar 1, 2023
OYA Renewables ("OYA"), a leading energy transition solutions platform, today announced that it has secured a total of US$216M in financial backing for the construction of a slate of 15 […]