Monarch Private Capital Finances 300+ MW of Solar Energy Installations in August
September 7, 2023
The renewable energy facilities deliver clean power to regions in Mississippi, Tennessee and Texas
Monarch Private Capital, a nationally recognized impact investment firm that develops, finances and manages a diversified portfolio of projects generating both federal and state tax credits, is pleased to announce the financial closing of tax equity investments in four solar energy projects totaling 305 MW in Mississippi, Tennessee and Texas. These projects, owned by Cubico Sustainable Investments, Elawan Energy, and Silicon Ranch, underscore a collective commitment to advancing sustainable energy solutions. The new renewable energy installations will generate clean power, support local economies and create jobs. The combined lifetime abatement of the investments is approximately 8.6 million MT CO2e, enough to power over 1.6 million homes for one year.
"In today's rapidly evolving world, the significance of renewable energy cannot be overstated. As we face the challenges of climate change and a growing global population, sustainable energy sources like solar power play a pivotal role in securing a cleaner, more resilient future," said Bryan Didier, Partner and Managing Director of Renewable Energy for Monarch Private Capital, "Our commitment to renewable energy, reflected in our financing of over 300 MW of solar energy projects in the past month alone, exemplifies Monarch's dedication to fostering economic growth and job creation (particularly in areas of high unemployment and historic dependence on fossil fuels), all while contributing to a substantial reduction in carbon emissions."
Monarch entered the renewable energy space in 2012, engaging tax equity financing to create a sustainable future as part of its mission to positively impact communities. The firm has supported renewable energy investments totaling more than $4 billion in development cost with more than 250 projects and portfolios across 29 states plus D.C., creating nearly 12,000 jobs. The 305 MW of new solar energy bring Monarch's total clean power investment to 2.9 GW, abating more than 80 million MT CO2e over their expected 35-year or greater lifespans. This is equivalent to greenhouse gas emissions from over 17 million passenger cars driven for one year or CO2 emissions from charging more than ten trillion smartphones.
Since the Inflation Reduction Act (IRA) passed one year ago, U.S. solar and storage companies have announced over $100 billion in private sector investments, helping bolster the American economy, according to recent analysis released by the Solar Energy Industries Association (SEIA).
As part of Monarch Private Capital's ongoing commitment to advancing sustainable energy solutions, the company is sponsoring RE+ 2023, the largest energy event in North America which takes place September 11-14 in Las Vegas. During the event the Monarch team will collaborate with leading developers, investors, and technology innovators on the common goal of strengthening America's energy future, independence, and economy.
Bryan Didier will share insights in two engaging sessions at the RE+ tradeshow. On September 11th, from 9:00 am to 10:00 am, Bryan will discuss 'Financing Cleantech for Net Zero.' On September 13th, from 1:00 pm to 2:00 pm, he will explore 'Clean Energy's Role in Corporate Sustainability.'
Jonathan Gross, Director of Renewable Energy for Monarch, will participate in 'The Great Debate – Tax Equity vs. Direct Pay' session on September 12th, from 2:30 pm to 3:30 pm.
For more information on Monarch's renewable energy projects, investments or to meet up at the RE+ tradeshow, please contact Bryan Didier by emailing bdidier@monarchprivate.com.
About Monarch Private Capital 
Monarch Private Capital manages impact investment funds that positively impact communities by creating clean power, jobs, and homes. The funds provide predictable returns through the generation of federal and state tax credits. The Company offers innovative tax credit equity investments for affordable housing, historic rehabilitations, renewable energy, film, and other qualified projects. Monarch Private Capital has long-term relationships with institutional and individual investors, developers, and lenders participating in these federal and state programs. Headquartered in Atlanta, Monarch has offices and professionals located throughout the United States.
Related Posts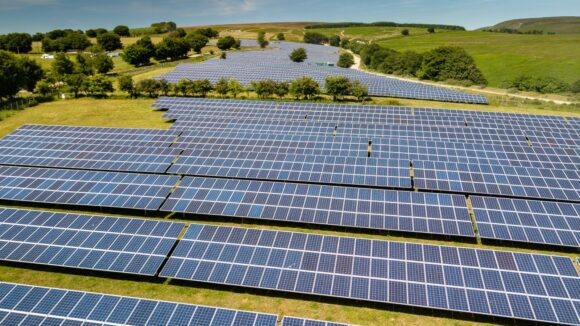 Nov 15, 2022
The renewable energy facilities deliver clean power to regions of Georgia, Indiana, Minnesota, Texas and Virginia Monarch Private Capital, a nationally recognized ESG investment firm that develops, finances and manages […]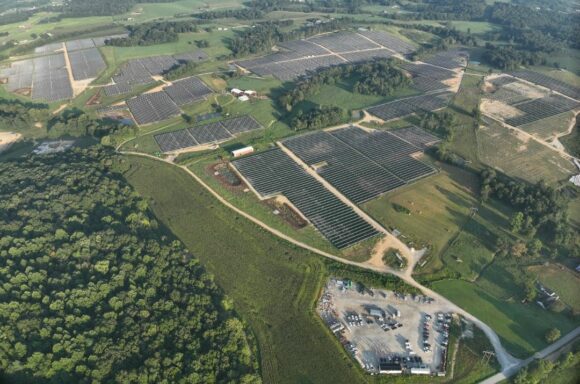 Oct 11, 2023
KeyState Renewables and Monarch Private Capital announce the close of nearly $100 million tax equity financing with North Carolina-based Pine Gate Renewables on the Glover Creek solar project near Bowling […]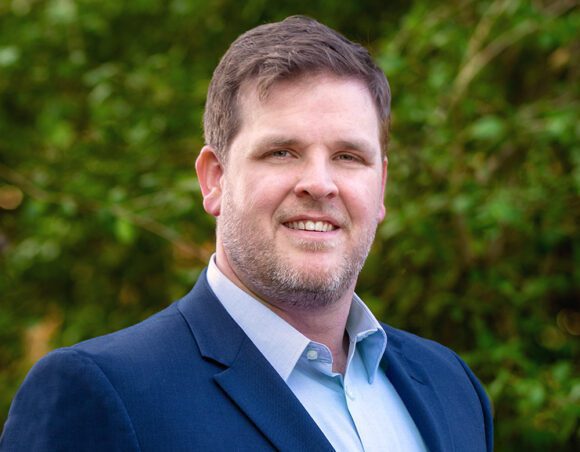 Apr 3, 2023
The Company continues to expand its renewable energy division, portfolio and depth of expertise Monarch Private Capital, a nationally recognized impact investment firm that develops, finances and manages a diversified […]