Project Profile
Madison Heights
$11,694,000
Local Tax Revenue Generated
$60,840,000
Income Generated
The Madison Heights apartment community is located in Lovejoy, Georgia, and provides quality, affordable living arrangements to both seniors and families. The 17-million-dollar affordable housing development consists of 120 multi-family apartment units spread across eight different buildings, offering one, two and three-bedroom floorplans to households earning 50 and 60 percent of the area median income (AMI). Unit amenities include fully equipped kitchens with energy-efficient appliances from Energy Star, ceiling fans and spacious balconies, to name a few. Residents can also enjoy additional property amenities, such as a fitness center, playground, picnic area and two swimming pools, one of which is perfect for small children. With activities like free delivery of fresh fruits and vegetables from local farms, their "Healthy Way" classes, cooking classes and popular movie nights, Madison Heights goes above and beyond to uplift and support the local community. By utilizing the Low Income Housing Tax Credit (LIHTC), the Madison Heights development addresses the critical need for more affordable housing in Georgia, offering healthier living conditions, injecting new capital into the local economy and bringing new resources to the Lovejoy area.
About Lovejoy
Lovejoy, Georgia, known today as the City of Peace and as Lovejoy Station during the Civil War, is located just 30 miles south of Atlanta. Though a small town with a population of 6,000, Lovejoy is currently experiencing a period of rapid growth, expanding by more than 100 percent from 2000-2010. Rooted deep in America's history, farmers would bring cotton and watermelons to the city before and during the Civil War to be transported by railroad to other states. At its start, Lovejoy consisted of a mere six stores: a bank, post office, depot, garage and two warehouses. The city was also the site of a cotton gin until 1932 and later became home to Hastings Seed Farm and a Quarter Horse farm. Lovejoy was named after Frank Lovejoy, an American actor best known as the star of the radio drama Night Beat, who is buried in the city's Lutheran Church Cemetery on Lovejoy Road. The city was also home to Dr. J.K. Wallis and his renowned medical practice. From 1904 to 1956, people would travel from all over the country to visit Dr. Wallis, many in horse and buggy. The historic Wallis House has since been restored as the Lovejoy Manor, supporting the preservation of the city's rustic history. Today, residents and visitors alike enjoy the city's quaint atmosphere and friendly neighborhoods, and with population on the rise, Lovejoy continues to advance and grow.
Community Impact
Madison Heights offers new opportunities for both its residents and the Lovejoy community. By lessening the financial burdens of locals, Madison Heights continues to positively impact the Lovejoy economy, increasing purchasing power and bringing in new tax revenues. With its convenient location near Atlanta, the development allows for shorter and less expensive commutes to work and greater access to valuable resources. Featuring clean, quality housing, affordable rent structures for cost-burdened households and enriching community activities and programs, the Madison Heights apartments help create a better future for its families and seniors.
About the Developer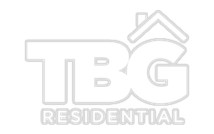 TBG Residential develops, constructs and manages quality affordable housing communities in the Southeast. Their mission is to address the housing needs of families and seniors in under-served markets by creating well designed neighborhoods that are vibrant and sustainable. With over 40 years of experience, the firm prides themselves on the long-term outlook they hold for each of their properties, and their positive contribution within the communities they serve.
Address:
10911 Tara Boulevard
Hampton, Georgia 30228