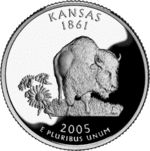 State Tax Credit Investments

Kansas
Kansas Historic Tax Credit Summary
Applicable against corporate, bank, insurance premium, and personal income tax.
May offset 100% of taxpayer's liability.
Credits are transferrable.
Credits may be carried forward for up to five years, except that all amounts shall be claimed within 10 years following the tax year in which the qualified rehabilitation plan was first placed into service.
Investing
Interested in investing to preserve historic buildings in Kansas?
Monetizing
Interested in monetizing your Kansas historic tax credits?