Kemper Arena is Reborn as Hy-Vee Arena after $39M Renovation
September 8, 2018
By Adam Vogler – Visual Journalist, Kansas City Business Journal
Hy-Vee Arena, formerly Kemper Arena, is open after a $39 million renovation by Foutch Brothers LLC turning the facility into a two-level youth and amateur sports hub whose grand opening was Friday.
The completed facility has 12 mixed-use hardwood courts, four on the lower level and eight on the upper, and a 350-meter indoor running track. Each level has spaces for retail and offices.
The second level was constructed using steel trusses supported by piers. The trusses required using a special type of steel, said Michael Reardon, director of operations at McCownGordon Construction LLC. Reardon added that it took four months to install the arena's two hardwood floors. McCownGordon started work on the renovation in September 2017.
Overall, the facility has 84,000 square feet of sports and event space. Each level uses the original seating from Kemper Arena, with 3,500 seats on the lower level and 5,500 seats on the second level.
The building also includes space for numerous tenants in addition to hits sports facilities. Current tenants include: Longboards Wraps and Bowls, Trilogy, The Escape House, Cool Beans, Celebration of Life, Oh! Café, Revolutionary Wellness, Saint Luke's, Cherry Sportsgear, The Smoothie Shop, The Real Spa, Kimberly Young Fashions, MindSport, Tycon Cos., HOPE Oasis Consulting, The Laya Center, Will Gregory Public Relations Co., Divergent, Ball Up, Midwest Adaptive Sports, UClick TV, All American Diner, Wise Power Lounge, KC Crew and Foutch Brothers. The building is officially open for business, but many tenants still are moving in.
Related Posts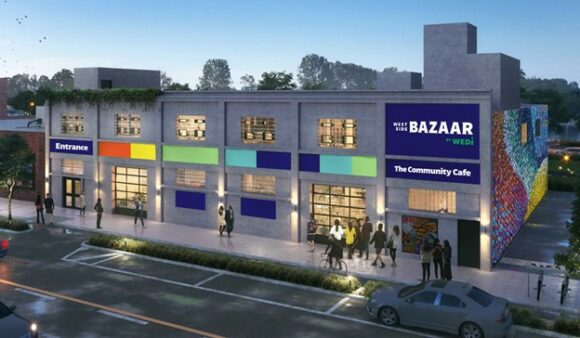 Jul 19, 2022
Buffalo's West Side Bazaar, a program of the Westminster Economic Development Initiative (WEDI), secured Historic and New Markets Tax Credit equity from Monarch Private Capital with which to invest in […]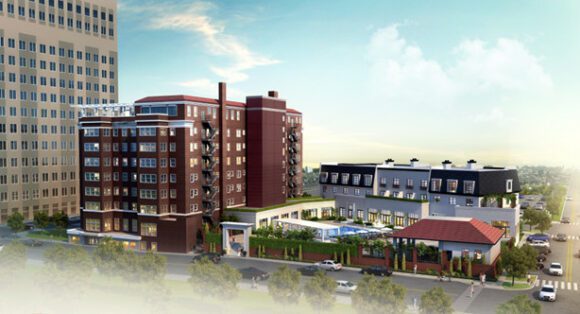 Mar 3, 2021
The rehabilitated hotel provides valuable impact to the downtown Omaha community Monarch Private Capital, a nationally recognized tax-advantaged investment firm that develops, finances and manages a diversified portfolio of projects […]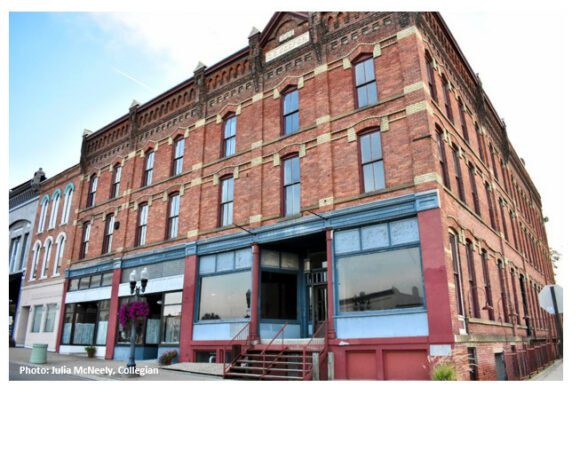 Mar 8, 2022
The Keefer House Hotel will support tourism, create jobs and increase capital in the Hillsdale community Monarch Private Capital, a nationally recognized ESG investment firm that develops, finances and manages […]