Making Progress with the HTC
July 17, 2020
The history and rehabilitation of the St. John's Seminary
For nearly two decades, San Antonio's housing costs have increased faster than the household Area Median Income (AMI), according to San Antonio's Housing Policy Framework. As a result, tens of thousands of San Antonio's households find themselves spending too much of their income on housing costs. Historic Tax Credits (HTC) are imperative to filling financial gaps, and to restoring and revitalizing communities. With the looming housing crisis, acting as a catalyst for the economic and social advancement of the area.
A Brief History
The land of the St. John's Seminary was the original site of Mission Concepción. Here, various indigenous tribes were invited to come live within the safety of the mission walls, growing in their faith and established farming communities. Over time, the walls began to crumble, and their stones were used to build homes outside of the compound, forming a new neighborhood around the old mission. After much turnover, an orphanage was established in 1929 as well as the new seminary, St. John's. The St. John's property continued for a while as a pre-seminary boarding high school for boys, but that came to an end in 1970. In the following year, a substance abuse program called the Patrician Movement, inhabited the campus until June of 2011, at which time it was abandoned. In 2019, the property was rehabilitated into The St. John Apartments, a Class-A apartment community, providing San Antonio residents affordable housing and valuable resources.
When the property was vacated in 2011, it became a hotbed of crime and vandalism. The homeless would sleep in the buildings or use them to shelter from the cold, and the grounds were littered with food scraps and empty bottles. After several small fires were set, it became clear that action needed to be taken in restoring and preserving the history and structural integrity of such a significant landmark.
Monarch Private Capital joined forces with Mission DG to help alleviate some of the financial burden in the San Antonio community and also preserve its history by rehabilitating the St. John's Seminary into quality housing, reserving 75 percent of its units for cost-burdened households.
About the Rehabilitation
Because the history of the site and building needed to be preserved, the renovation of the development wasn't easy. An archaeological team had to be on-site every day to make sure no important historic artifacts were uncovered while digging. This, along with a few significant features of the building that needed to be carefully preserved, required great expertise and attention to detail.
The rehabilitation of St. John's Seminary called for the redevelopment of three historic structures and the construction of seven new apartment buildings, resulting in a total of 228 well-developed apartment units. The old chapel was also renovated for the use of the Catholic church and new amenities and common areas were added. The historic buildings contain 40 housing units and five of the seven new structures house 188 units. One and two-bedroom floor plans are available, each equipped with full kitchens, balconies or patios and in-unit washers and dryers. Residents of the new St. John Apartments can also enjoy a playground, dog park, pool, fitness center and even a game room. The church also has a support center, offices and a coffee shop.
Awards and Recognition
In 2019, The Power of Preservation PROMenade event awarded Mission DG with the 2019 People's Choice award for the redevelopment of St. John's Seminary, celebrating the achievements of the company and their visions for the reuse and revitalization of San Antonio's historic buildings and neighborhoods.
In 2020, The St John was announced as the winner of the Best Affordable Multifamily Residential Development Award from the San Antonio Business Journal, recognizing the impressive project and honoring Mission DG for bringing it to fruition.
Final Thought
From missionaries seeking to share the teachings of their faith to students on a quest to expand their knowledge, St. John's Seminary has supported the progress and evolution of humanity in a lot of unique ways. Thanks to the HTC, this project brings a number of opportunities to San Antonio residents, including new jobs and a clean, safe and affordable environment to not just live but thrive in.
About the Developer
Mission DG is one of San Antonio's premier real estate development firms, specializing in complex historic, adaptive reuse, urban infill, and multifamily housing projects. The company has a portfolio of over 2,600 residential units either completed or under construction in San Antonio and surrounding areas. Mission DG currently has 6 projects in development and $345 million invested in Texas Communities.
Related Posts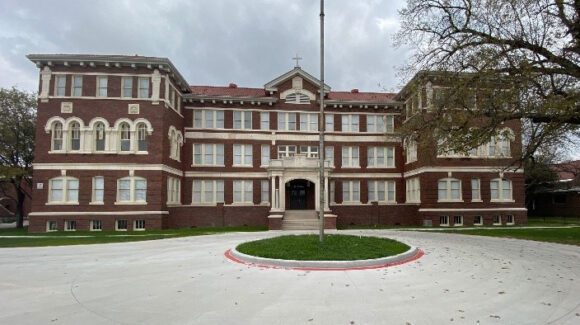 Feb 10, 2020
Monarch Private Capital is proud to play a role in the new future of St. John's Seminary… which was made possible by tax equity investments. Novogradac article by Caroline Gallegos St. […]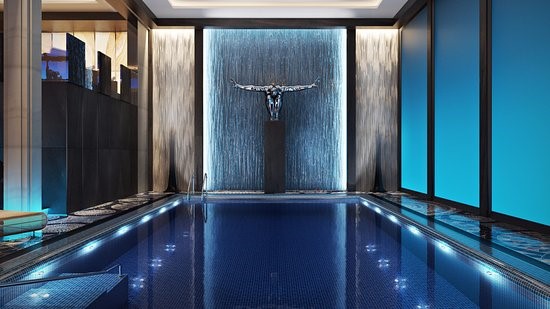 Dec 31, 2019
Congratulations Hotel Retlaw for being featured in PREMIER HOSPITALITY INTERNATIONAL MAGAZINE! View the article here.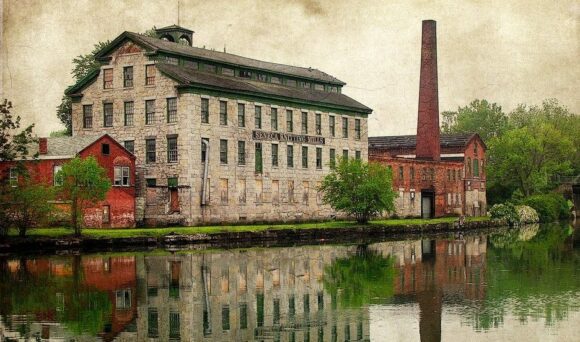 Mar 13, 2019
The Hall of Fame to expand its showcase of outstanding American women with move to historic mill in new state-of-the-art center ATLANTA – Monarch Private Capital (MPC), a nationally recognized […]