Monarch Private Capital Tax Equity Investment Helps to Create New Futures for Historic Landmark
July 20, 2018
Hotel Clermont Adds Over 100 New Jobs and a Projected $1 Million in State and Local Tax Revenues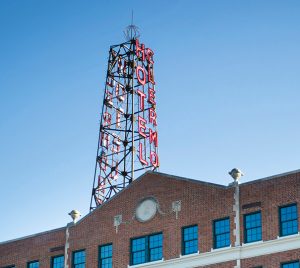 Monarch Private Capital (MPC), the most diversified investor in tax credit projects, is pleased to announce the completion of the renovation of the historic Hotel Clermont located in Atlanta, Georgia. The tax equity investment generated tax credits that not only helped to preserve the cultural icon but to help create new futures and vitality to the dynamic Poncey-Highland neighborhood.
The famous landmark was initially an apartment complex built in 1924 and converted to a hotel in 1939. It has become popular among the creative, film, foreign and local professionals.
In 2009 the Hotel Clermont fell into foreclosure and sat unoccupied for several years until BNA Associates had the vision to transform and acquire the property in 2012. The innovative plans received overwhelming approval from the community. Everything was moving forward until they hit unforeseen issues, such as replacing a city sewer line, that added millions to the cost of the refurbishment.
"Historic buildings are tough. It's extremely difficult for old structures in Georgia to be preserved when the costs to renovate are significantly higher than rebuilding a completely new structure," said Robin Delmer, Co-CEO and Managing Director of Acquisitions for Monarch Private Capital. "The federal and state historic tax credit is exactly the kind of market-based incentive needed to attract creative developers and leverage private investment in historic properties."
In 2015, the Georgia Assembly passed House Bill 308, raising the tax credit allowance for historic structures from $300,000 to $5,000,000. That change is what gave the iconic Hotel Clermont a hope for new life.
"Bringing back the Hotel Clermont would not have been financially feasible without historic tax credits," said Philip Welker, Principal for BNA Associates. "The cost to do what needed to be done would not have made sense."
Restoring the Hotel Clermont not only saved it from demolition by another developer but has provided other benefits that also protect the distinctive character of the neighborhood. The boutique hotel has 94 rooms and appealing amenities are drawing crowds, such as French style brasserie restaurant called Tiny Lou's and rooftop bar with one of the best views of the city.  The hotel now employs over 100 direct jobs, plus those employed through ancillary services.
"For nearly ten years the vacant Hotel Clermont sat in a state of disrepair and its only contribution to the community was in the form property taxes," said Welker. "Now, based on our projected revenue from the hotel rooms, bars and Tiny Lou's, we're looking at over one million in state & local tax revenues per year and over a hundred jobs & employment taxes."
"Hotel Clermont is convenient for business travellers, but many Atlantans are staying there for a weekend getaway. The location is close to so many entertainment options. If you don't have a reservation for Tiny Lou's, expect a two-hour wait," said Delmer who has eaten there several times. "The level of service provided by the hotel and restaurant staff is memorable."
For more information on MPC's programs and services, please contact Robin Delmer by emailing rdelmer@monarchprivate.com or calling 404-596-8035.
Related Posts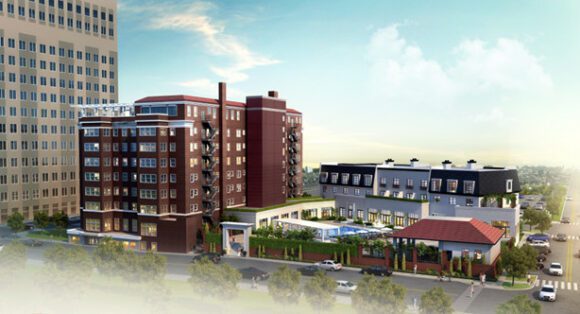 Mar 3, 2021
The rehabilitated hotel provides valuable impact to the downtown Omaha community Monarch Private Capital, a nationally recognized tax-advantaged investment firm that develops, finances and manages a diversified portfolio of projects […]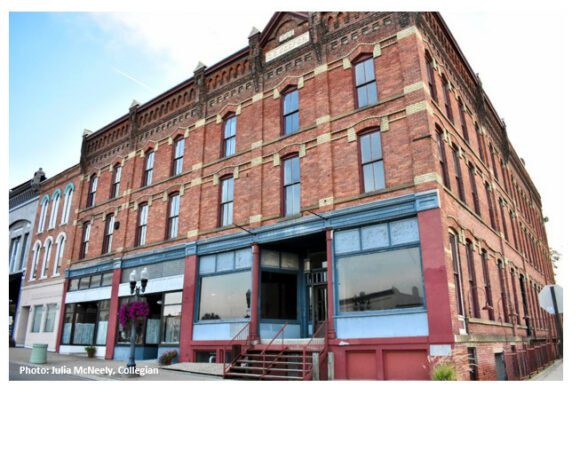 Mar 8, 2022
The Keefer House Hotel will support tourism, create jobs and increase capital in the Hillsdale community Monarch Private Capital, a nationally recognized ESG investment firm that develops, finances and manages […]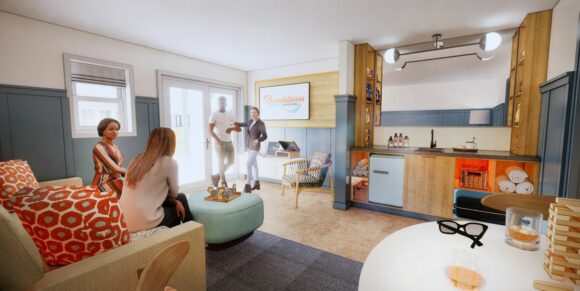 Jun 2, 2022
Bardstown Motor Lodge will elevate the state's bourbon tourism industry and support economic growth Monarch Private Capital, a nationally recognized ESG investment firm that develops, finances and manages a diversified […]