Poncey-Highland Neighborhood Celebrates the Hotel Clermont's Return with Groundbreaking
January 31, 2017
Beloved Hotel Clermont to return in style; Monarch Private Capital and BNA Associates hold official neighborhood event
(Monarch Private Capital — October 26, 2016) — It is one of the most beloved properties in Atlanta and on Tuesday, October 18th, an exclusive neighborhood ground breaking was held to officially launch what is expected to be one of the most anticipated renovations and eventual openings of the decade. Monarch Private Capital has invested in the structure, partnering with BNA Associates out of Nashville, TN to develop the hotel into an upscale 94-room boutique hotel with a destination restaurant. BNA Associates' Principal Philip Welker says the original hotel's art-deco design will be accented in the lobby and throughout the hotel.
"If you think of the Hotel Clermont as just a building, you are selling it short," says Welker. "This project is much more emotional and connected to the community than any other property we've renovated and we are fortunate to be a part of it."
The Hotel Clermont's renovation has been in question for several years due to the multi-million-dollar cost of refurbishment. Last year, the Georgia General Assembly passed House Bill 308, raising the maximum tax credit allowance for historic structures from $300,000 annually to $5 million. The change finally gave the iconic Hotel Clermont a hope for new life.
"It's extremely difficult for historic structures in Georgia – anywhere for that matter – to compete for survival when the cost to modernize is significantly higher than rebuilding a completely new structure," says Lt. Governor Casey Cagle. "The Georgia General Assembly looked at the losses of many of our historic structures and passed legislation last session, giving developers and investors incentives to save Georgia's old landmarks."
The Georgia Department of Natural Resources' Historic Preservation Division (HPD) estimates that an average of 700 historic buildings are lost each year in Georgia. According to a study by the HPD, Georgia state preservationists warn that the loss of historic buildings appears to be increasing mainly because of development. Richard Cloues of HPD acknowledge that preservation is more than just physical, "These old structures give us a sense of place, a link to the past — and we are losing thousands of them."
Beth McDonald, President of the Poncey-Highland Neighborhood Association (PHNA), agrees, "Restoring the Hotel Clermont is strategic to our neighborhood as it preserves a historic landmark property, thereby contributing to the protection of the distinctive character of our neighborhood."
Robin Delmer, Co-CEO of Monarch Private Capital and Managing Director of Acquisitions acknowledges the Hotel Clermont renovation could not have happened without the backing of the community, the Georgia General Assembly, the City of Atlanta and more.
"It is impossible not to feel the energy and fondness the community and certainly Atlanta has for the Hotel Clermont," says Delmer who is a resident of Atlanta. "This is an example of the wide net of beneficiaries from Historic Tax Credits. The rebuilding of the Hotel Clermont will have a significant impact on the Poncey-Highland area for decades to come and we're proud to be a part of it."
About Monarch Private Capital
Founded in 2004 as State Tax Credit Exchange (STCE), Monarch Private Capital is a well-respected financial services company, providing federal and state tax credit solutions to Fortune 500 companies, high-net-worth individuals and businesses to lower their federal and/or state tax liabilities. The Monarch Private Capital team represents the best in class within their respective fields, which include big five accounting, investment banking and underwriting, real estate development, tax incentives and economic development. Monarch Private Capital is headquartered in Atlanta, and has offices in Charlotte, St. Louis, Nashville and Sarasota.
About BNA Associates
BNA brings a creative perspective to real estate development that strives to meet both social and economic objectives. Based in Nashville, the company looks for opportunities in multifamily, mixed use and hotel asset classes. BNA's focus is developing unique urban projects that fulfill underserved demand. For more information about BNA Associates, log onto BNA-re.com.
Related Posts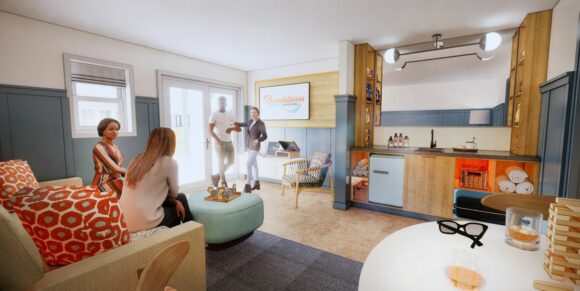 Jun 2, 2022
Bardstown Motor Lodge will elevate the state's bourbon tourism industry and support economic growth Monarch Private Capital, a nationally recognized ESG investment firm that develops, finances and manages a diversified […]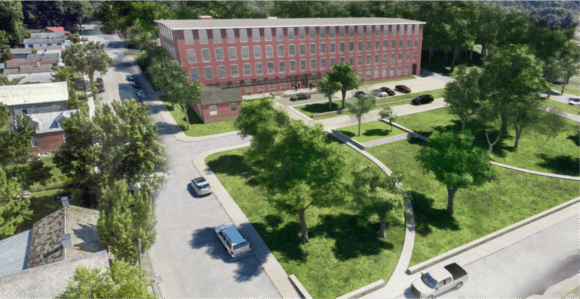 Jan 20, 2021
Fosters Sustainable Development of Communities by Restoring Historically Significant Buildings Monarch Private Capital, a leading tax credit equity and ESG investment firm, is pleased to announce the closing of Monarch […]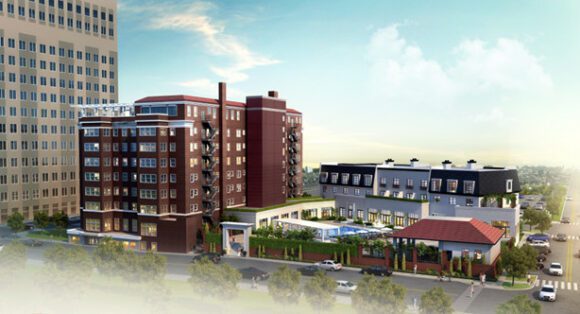 Mar 3, 2021
The rehabilitated hotel provides valuable impact to the downtown Omaha community Monarch Private Capital, a nationally recognized tax-advantaged investment firm that develops, finances and manages a diversified portfolio of projects […]