Monarch Private Capital Finances the Rehabilitation of Atlanta's Grant Building
August 29, 2023
Redevelopment of a historic landmark creates market-rate rental units, commercial and retail space  
Monarch Private Capital, a nationally recognized impact investment firm that develops, finances, and manages a diversified portfolio of projects generating both federal and state tax credits, is pleased to announce the financial closing of federal and State of Georgia historic rehabilitation tax credit equity for the $28 million redevelopment and preservation of the Grant Building in Atlanta, Georgia. This historic landmark will be repurposed into a mixed-use development consisting of commercial/retail space and market-rate residential apartments, supporting the continuing trend of growth and redevelopment in the area.
Built in 1898, the Grant Building holds historical significance as Atlanta's earliest example of cage-steel-frame construction and the pioneering full-block occupant. Situated in the Fairlie-Poplar Historic District, in the heart of Atlanta's downtown at 44 Broad Street, the 10-story office building became a prototype for commercial structures of the era. With its towering presence, the 135,000-square-foot building stands as one of the City's first skyscrapers and the second oldest steel construction structure in the Southeast. The Grant Building's architectural legacy and early contributions to the City's skyline make it an enduring symbol of Atlanta's growth and urban development.
The project represents a collaborative effort between two Texan groups, Wolfe Investments and Bluelofts INC. This venture marks the third transformation of the Grant Building. Of particular note, is the extensive conversion of eight floors into 165 market-rate apartment micro-units, managed by Sonder Holdings Inc. to cater to short-term occupants. Strategically situated in proximity to the expanding campus of Georgia State University, this restoration project continues to breathe new life into the historic district. It meets today's urban housing demands by offering affordable, efficient living spaces while creating a more vibrant community.
"Monarch is honored to play a pivotal role in the revitalization of the Grant Building. Alongside Bluelofts INC. and Wolfe Investments, we're excited about what the Grant Building project will mean to downtown Atlanta" expressed Rick Chukas, Partner and Managing Director of HTC. 
For more information on Monarch Private Capital and its impact investment funds, please email Rick Chukas at rchukas@monarchprivate.com. 
About Monarch Private Capital 
Monarch Private Capital manages impact investment funds that positively impact communities by creating clean power, jobs, and homes. The funds provide predictable returns through the generation of federal and state tax credits. The Company offers innovative tax credit equity investments for affordable housing, historic rehabilitations, renewable energy, film, and other qualified projects. Monarch Private Capital has long-term relationships with institutional and individual investors, developers, and lenders participating in these federal and state programs. Headquartered in Atlanta, Monarch has offices and professionals located throughout the United States. 
Related Posts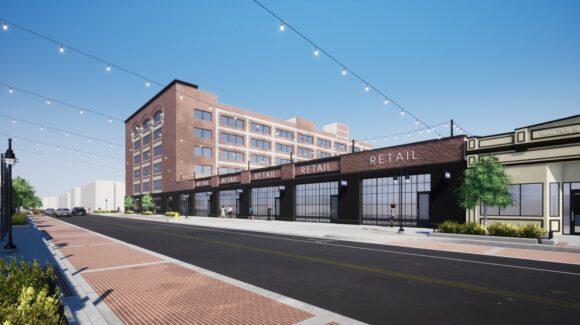 Mar 31, 2023
Adams & Oak will support the transformation of Peoria's Warehouse District into an active urban community Monarch Private Capital, a nationally recognized impact investment firm that develops, finances and manages […]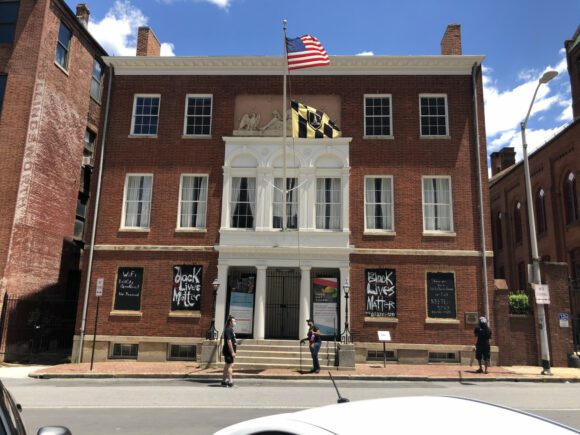 Dec 23, 2021
This investment enables the 2022 grand reopening of the Peale in Baltimore, Maryland Monarch Private Capital, a nationally recognized ESG investment firm that develops, finances and manages a diversified portfolio […]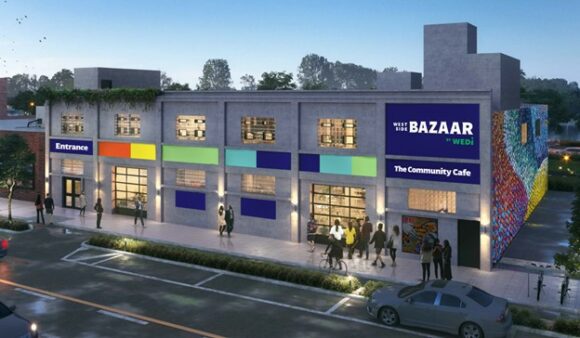 Jul 19, 2022
Buffalo's West Side Bazaar, a program of the Westminster Economic Development Initiative (WEDI), secured Historic and New Markets Tax Credit equity from Monarch Private Capital with which to invest in […]