Monarch Private Capital Launches New Historic Preservation Fund
July 26, 2018
Helping Create New Futures for Historically Significant Buildings
Monarch Private Capital (MPC), the most diversified investor in projects generating tax credits, is pleased to announce the launch of Monarch Federal Historic Preservation Fund I ("Fund I") as a vehicle to promote investment in projects that generate federal historic tax credits in 2019 and 2020. MPC's expertise is in the creation, operation and management of a variety of different tax credit funds for many types of investors and a part of its mission is to help create new futures for historically significant buildings. The new fund will target investment in single year federal historic tax credit projects and the planned size of the fund is $25 – $30 million.
Investors in Fund I will include financial institutions and corporations interested in stimulating economic growth, seeking returns over eight years and managing their effective tax rate. Fund I, the first of several planned funds, will target properties that generate federal historic tax credits of $1 million – $5 million and that qualify for one-year credits under the 2017 Tax Cuts and Jobs Act. The footprint of Fund I will be largely Midwestern and Southeastern properties.
ONB Community Equity LLC, a wholly owned subsidiary of Old National Bank ("ONB"), will enter as the lead investor in Fund I and will also apply its tax credit expertise to provide origination, underwriting, and monitoring services to a portion of Fund I's projects. MPC has partnered with ONB Community Equity on previous investment in historic and state tax credit transactions and shares in the mission of preserving historic assets in the communities in which they serve.
"The launch of the Monarch Federal Historic Preservation Fund I is the result of a shared vision and commitment together with ONB Community Equity LLC to help transform under-occupied and vacant properties," says Rick Chukas, Managing Director of Federal Historic Tax Credits for Monarch Private Capital. "I am pleased to welcome the commitment of ONB Community Equity LLC as the lead institutional investor and I look forward to welcoming additional institutional investors in the coming months."
Chris Wolking, Senior Executive Vice President of Old National Bank said, "Our relationship with Monarch Private Capital will allow Old National Bank to leverage our existing expertise in tax credits and community development finance to further support the rehabilitation of important historic buildings. We believe these creative investments have a tremendous impact on our communities, and ONB Community Equity LLC is proud to be the lead institutional investor in Fund I."
The new fund will seek diversity among various real estate asset classes and plans to encompass multifamily, commercial, retail, mixed use, hospitality and special-purpose properties. The geographic footprint will comprise 13 states including Georgia, Illinois, Indiana, Iowa, Kentucky, Michigan, Minnesota, Missouri, North Carolina, Ohio, South Carolina, Tennessee and Wisconsin.
For more information about Fund I or other MPC programs and services, please contact Rick Chukas at 615-373-5155 or rchukas@monarchprivate.com.
About Monarch Private Capital
Monarch Private Capital positively impacts communities by investing in tax credit supported industries. The company is a nationally recognized tax equity investor providing innovative capital solutions for affordable housing, historic rehabilitations, renewable energy, film and other qualified projects. Monarch has long term relationships with institutional and individual investors, developers, and lenders that participate in these types of federal and state programs. Headquartered in Atlanta, Monarch has offices and tax credit professionals located throughout the U.S.
About Old National Bank
Old National Bancorp (NASDAQ:ONB) is the holding company of Old National Bank. Headquartered in Evansville with $17.5 billion in assets, it is a top 100 U.S. bank, the largest Indiana-based bank and has been recognized as a World's Most Ethical Company by the Ethisphere Institute for seven consecutive years. For nearly 185 years, Old National has been a community bank committed to building long-term, highly valued relationships with clients. With locations in Indiana, Kentucky, Michigan, Minnesota and Wisconsin, Old National provides retail and commercial banking services along with comprehensive wealth management, investment and capital markets services.
Related Posts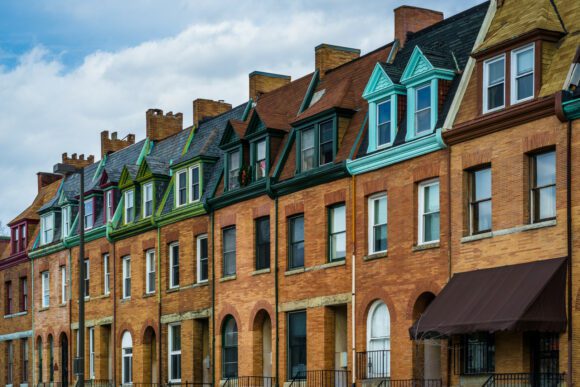 Apr 1, 2021
The reimagined Robbins Dancing Building will offer rewarding educational opportunities and support community growth Monarch Private Capital, a nationally recognized tax-advantaged investment firm that develops, finances and manages a diversified […]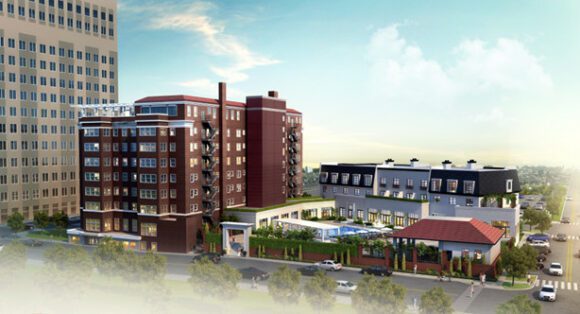 Mar 3, 2021
The rehabilitated hotel provides valuable impact to the downtown Omaha community Monarch Private Capital, a nationally recognized tax-advantaged investment firm that develops, finances and manages a diversified portfolio of projects […]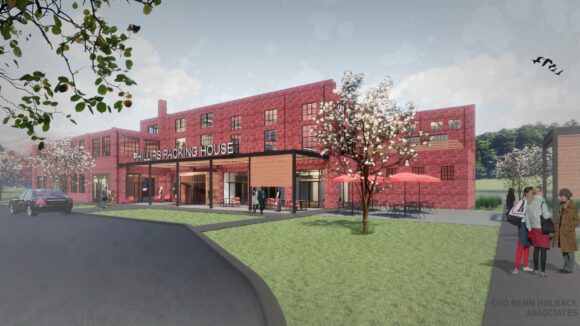 Dec 8, 2021
The Packing House will serve as a catalyst for revitalization in Cambridge and the Eastern Shore of Maryland Monarch Private Capital, a nationally recognized ESG investment firm that develops, finances […]