Monarch Private Capital Finances New Affordable Housing Development in South Carolina
February 6, 2023
The new multifamily rental community provides quality homes and supports continued growth in Spartanburg
Monarch Private Capital, a nationally recognized ESG investment firm that develops, finances and manages a diversified portfolio of projects that generate both federal and state tax credits, is pleased to announce the financial closing of low-income housing tax credit (LIHTC) equity for a $23 million affordable housing development called Bridge Creek Pointe in Spartanburg County, Spartanburg, South Carolina.
Bridge Creek Pointe will be located on the south side of Oak Forest Road's intersection with Reidville Road in southwest Spartanburg, South Carolina. The property will offer a new and attractive garden-style multifamily rental community to households earning at or below 60 percent of the Area Median Income (AMI). Bridge Creek Pointe will consist of three buildings comprised of 90 one, two and three-bedroom units featuring fully equipped kitchens and washer/dryer connections. Common amenities will include a community room, fitness center, courtyard, laundry facilities, playground and business center. Monarch partnered with Prestwick Development Company to complete the project, which is expected to be available for rent in April 2024.
"Bridge Creek Pointe fulfills our mission by providing high-quality, affordable housing in a community with an enormous need for more housing. We are grateful to our partners at South Carolina Housing, the City of Spartanburg, and Monarch for helping us deliver this community," said Edrick Harris, Partner and EVP with Prestwick Development.
Spartanburg is located in the Upstate region of South Carolina along Interstate 85, about 25 miles east of Greenville. The City is among the top 10 places to live and work in the Nation, according to a 2022 analysis of 155 U.S. cities and metro areas.[1] Named South Carolina's second Downtown Cultural District, Spartanburg is a key arts and entertainment destination for residents and visitors alike. Spartanburg County is home to seven colleges and universities, over 150 art studios, 200 miles of walking, biking and water trails, and nearly 2,000 events and festivals each year. The County has a diverse economy comprising a sizeable industrial sector of Fortune 500 companies, including BMW Manufacturing, Milliken, Michelin, adidas and many more. Ranking eighth in millennial population growth for small metros nationwide,[2] Spartanburg continues to grow from its quaint beginnings to a lively and thriving community.
In addition to addressing South Carolina's critical shortage of affordable housing units, Bridge Creek Pointe will have a significant impact on the local economy. Based on estimations from a National Association of Home Builders (NAHB) report, the project is expected to create roughly 145 jobs and generate more than $10.5 million in local income in the first year alone.
"Spartanburg's significant growth and ongoing development further underscore the need for more affordable housing options in the City," said Brent Barringer, Partner & Managing Director LIHTC. "Bridge Creek Pointe, through collaboration with Prestwick Companies, will provide quality rental units to residents without overwhelming their monthly spending budgets, allowing them the chance to grow with their community."
For more information on Monarch Private Capital and ESG tax equity investing, please contact Brent Barringer by emailing bbarringer@monarchprivate.com.
About Monarch Private Capital
Monarch Private Capital manages ESG funds that positively impact communities by creating clean power, jobs and homes. The funds provide predictable returns through the generation of federal and state tax credits. The Company offers innovative tax credit equity investments for affordable housing, historic rehabilitations, renewable energy, film and other qualified projects. Monarch Private Capital has long-term relationships with institutional and individual investors, developers and lenders that participate in these types of federal and state programs. Headquartered in Atlanta, Monarch has offices and professionals located throughout the U.S.
About Prestwick Companies
Based in Atlanta, GA, Prestwick Development creates communities that inspire and serve residents and neighborhoods. Established in 2008, Prestwick's exceptional reputation is the result of its vision for new urbanist ideas and high-profile developments that are changing the face of urban and suburban landscapes throughout the South. The Company is led by an experienced team with a diverse background in development, construction, city government and community outreach.
---
[1] Korolevich, Sara. "2022's Most Affordable Places to Live in the US." GoodHire, GoodHire, 27 Sept. 2022, https://www.goodhire.com/resources/articles/americas-most-affordable-places/#americas-most-least-affordable-cities-in-x.
[2] "The Right Space." Spartanburg Downtown, 30 Jan. 2020, https://www.spartanburgdowntown.com/right-space/.
Related Posts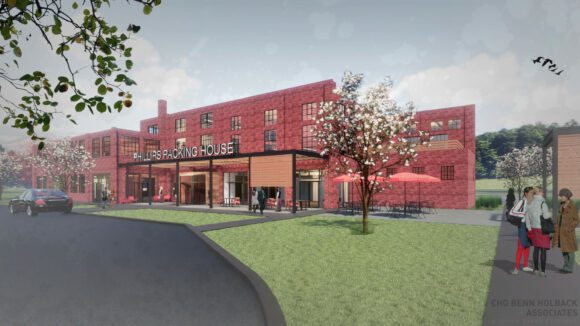 Feb 11, 2022
When developers got to work in 2016 to revive The Packing House in Cambridge, Maryland, they started with the building's pair of defining smokestacks Excerpt from the February 2022 issue […]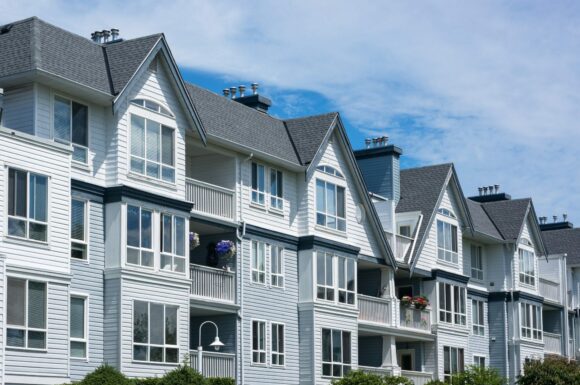 May 11, 2022
Excerpt from KWCH Authored by Sarah Motter, Digital Producer, KWCH On Thursday, May 5, Kansas Governor Laura Kelly says she signed House Bill 2237 to help address the state's housing shortage with […]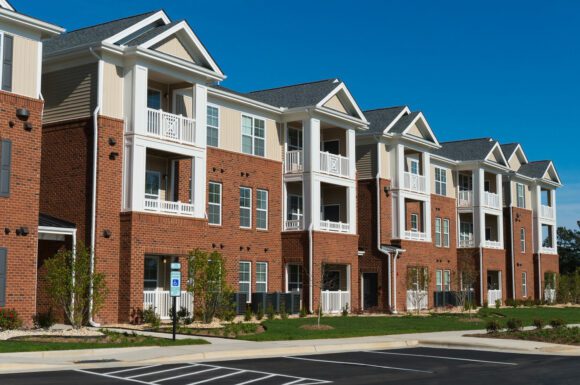 Aug 2, 2022
The new rental community provides quality homes to seniors and supports continued growth in Fairburn Monarch Private Capital, a nationally recognized ESG investment firm that develops, finances and manages a […]