Monarch Private Capital Finances Historic Preservation of Phoenix's First 10-Story Building
January 26, 2023
The reimagined Luhrs Building will provide new lodging and support the robust growth of downtown Phoenix
Monarch Private Capital, a nationally recognized ESG investment firm that develops, finances and manages a diversified portfolio of projects that generate both federal and state tax credits, is pleased to announce the financial closing of historic rehabilitation tax credit (HTC) equity for the $57 million adaptive reuse of the Luhrs Building, Phoenix, Arizona's first 10-story high-rise. The prominent 20th-century building will be converted into an upscale Marriott Moxy brand hotel to address the increasing demand for lodging options in the redevelopment area of downtown Phoenix.
The Luhrs Building was constructed in 1924 in Phoenix, Arizona, by George H.N. Luhrs, a leading commercial real estate developer in the City. The 10-story, 108,000-square-foot structure was the tallest building in Phoenix at the time and the largest commercial building between El Paso and Los Angeles. For nearly 50 years, the building's top four levels housed the prestigious Arizona Club, of which many of the City's businessmen and policy leaders were members. The club featured rooms for lodging, a library, billiards room, kitchen, dining rooms, office space and even slot machines. The Luhrs Building has been renovated since its first change of ownership in 1976, serving as a mixed-use property of retail, dining and office space thereafter.
PEG Companies, a leading full-service commercial real estate investor, purchased the Luhrs Building in 2019 to refashion the property into a vibrant, contemporary hotel. Redevelopment plans include converting office space on floors two through nine into 164 hotel rooms under the Marriott Moxy brand. Hagens Berman Law Firm will retain its offices on the 10th floor. In addition to the hotel lobby, the building's current, highly acclaimed tenant Bitter & Twisted Cocktail Parlour, will remain on the ground floor.
"We plan to bring new life to this iconic Phoenix landmark by creating a fresh, energetic space where people of all ages and walks of life will want to be," said PEG Companies Owner/Chief Executive Officer Cameron Gunter. "At the same time, we're making it a priority to maintain much of the historical integrity of the building by preserving the exterior facade and windows—and even keeping the antique mail system that runs through the building." 
The Luhrs Building is located at the southwest corner of Central Avenue and Jefferson Street and is part of the larger Luhrs City Center in the core of downtown Phoenix. The area has seen significant growth in recent years, having received more than $6.5 billion in investment since 2005 in the areas of transportation, office, education, culture, and hospitality, to name a few. Over 26 bus and rapid transit routes serve downtown Phoenix, including eight miles of light-rail tracks with connections to Sky Harbor Airport. Additionally, three of Arizona's major public universities – Arizona State University, University of Arizona-Phoenix and Northern Arizona University – now have a downtown campus. Whether at Chase Field for an Arizona Diamondbacks game or a concert at one of the Nation's top-ranking convention centers, downtown Phoenix welcomes over 6 million people each year as a major entertainment destination.
"As the area continues to develop, the need for new lodging options increases significantly," said Rick Chukas, Partner, Managing Director HTC at Monarch. "The 164 rooms provided by the reimagined Luhrs Building will directly support downtown Phoenix's redevelopment plans, helping cement the City as a powerful economic engine while exemplifying the meaningful impact of historic preservation."
For more information on Monarch Private Capital and ESG tax equity investing, please contact Rick Chukas by emailing rchukas@monarchprivate.com.
About Monarch Private Capital
Monarch Private Capital manages ESG funds that positively impact communities by creating clean power, jobs and homes. The funds provide predictable returns through the generation of federal and state tax credits. The Company offers innovative tax credit equity investments for affordable housing, historic rehabilitations, renewable energy, film and other qualified projects. Monarch Private Capital has long-term relationships with institutional and individual investors, developers and lenders that participate in these types of federal and state programs. Headquartered in Atlanta, Monarch has offices and professionals located throughout the U.S.
About PEG Companies
PEG Companies [PEG] is a full-service commercial real estate investment firm known for its unique approach to creating value. A vertically integrated organization with five highly synergistic companies that each manage a different aspect of PEG's investments, the group is known for its hands-on involvement through the entire investment process. With $2 billion AUM diversified across the multifamily, build-for-rent, student housing, mixed-use, retail, and hospitality asset classes throughout 27-plus states/provinces, the firm sponsors multiple investment products on behalf of its investors. For more information on PEG, visit pegcompanies.com.
Related Posts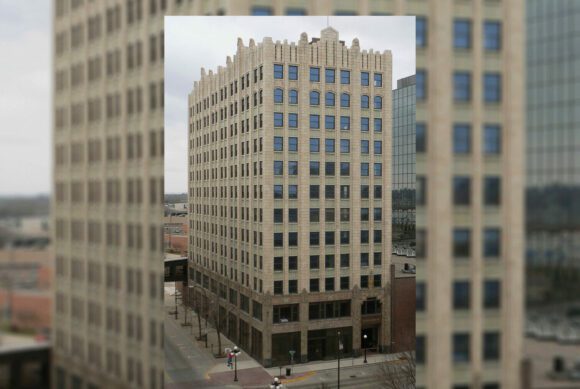 Aug 18, 2023
July 13th was the grand opening for apartments in the historic Badgerow Building. "This is a beautiful and one of the most magnificent buildings in all of downtown and to […]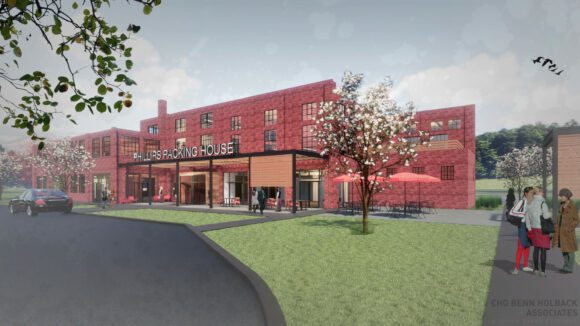 Dec 8, 2021
The Packing House will serve as a catalyst for revitalization in Cambridge and the Eastern Shore of Maryland Monarch Private Capital, a nationally recognized ESG investment firm that develops, finances […]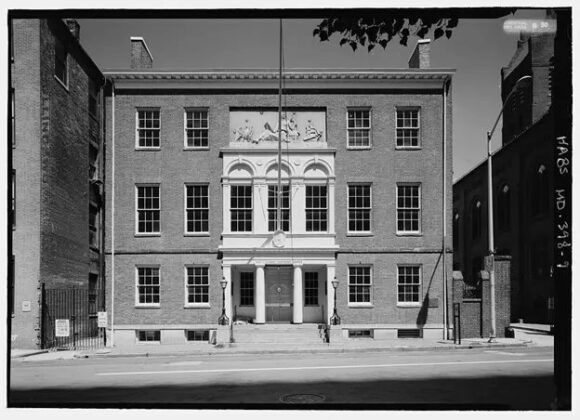 Oct 19, 2023
We're thrilled to announce that The Peale has received the prestigious Phoenix Award from Preservation Maryland as part of their 2023 Best of Maryland Award Winners. These awards honor excellence […]