Monarch Private Capital Helps Finance Renovation of Historic Warehouse in Illinois
March 31, 2023
Adams & Oak will support the transformation of Peoria's Warehouse District into an active urban community
Monarch Private Capital, a nationally recognized impact investment firm that develops, finances and manages a diversified portfolio of projects that generate both federal and state tax credits, is pleased to announce the financial closing of federal and Illinois River Edge historic tax credit (HTC) equity for the $30 million adaptive reuse of the former Federal Warehouse Building and adjoining Mitchell Fabrics Building located in the budding Warehouse District in Peoria, Illinois. The prominent industrial landmark will be reimagined as a commercial real estate and residential apartment building, supporting the continuing trend of growth and redevelopment in the area.
The Federal Building, located at 800 SW Adams Street in the Peoria Warehouse District, was constructed in 1914, with the adjoining Mitchell Fabrics Building at 810 SW Adams added years later in 1936. The six-story structure is the tallest building in the Warehouse District, boasting superior views of the Illinois River and the surrounding skyline. The property was originally home to the Federal Companies warehousing and distribution facility that supported the highly prosperous local liquor manufacturing businesses at the time. Federal Companies owned and impeccably maintained the building since its construction until Baldovin Development Company secured its purchase in 2019.
The historic property is now being converted into a vibrant, mixed-use development called Adams & Oak, offering 90 upscale, "industrial chic" apartment units, rooftop amenities and one of the largest parking offerings in the area for both residents and patrons. Over 15,000 square feet of commercial tenant space will also be available, featuring large storefront windows, operable glass garage doors and exposed brick walls, among other unique architectural details. While still in the early stages of the leasing process, prospective commercial tenants include a 24-hour gym, two rooftop bars, a graphic design studio and a winery. Adams & Oak is looking to add more commercial tenants to its mix, specifically those who value quality and customer experience and will bring something fun and unique to the area.
"We are incredibly excited for the Adams & Oak project to come online in the Peoria Warehouse District," said Roxanne Ibe, Development Coordinator at Baldovin Development. "We are expecting full completion in the Summer of 2024, but already, it's inspiring to see the positive impact the project's construction is having on our community. We couldn't have gotten this project to the finish line without our incredible financing partners, including Monarch Private Capital. We are extremely appreciative of their contribution to our small city, and we look forward to partnering with them on other future projects."
Adams & Oak is located in the burgeoning Warehouse District of Peoria, Illinois, southwest of Downtown and less than a mile from Interstate 74. The district is currently seeing a major wave of redevelopment, including the rehabilitation of other historic buildings in the area and the redesign and reconstruction of various streets, transit systems, bikeways, and sidewalks to create a more walkable, pedestrian-friendly neighborhood. The new development will complement a variety of dining, retail and entertainment options that are already within walking distance, such as Dozer Park Stadium, the ever-popular Water Street and the Illinois Riverfront Park.
The project will have significant social and economic impacts, helping prompt further development in the area and the addition of new, unique businesses that support its exciting, people-first culture. The project is expected to create 150 jobs suitable for the area's economically diverse workforce and double local sales tax revenue. In addition, Adams & Oak will work with the City of Peoria and surrounding businesses to organize outdoor events at the 800 Adams Street block, opening it up for pedestrians to explore the various shops and amenities while enjoying live music.
"Monarch is privileged to take part in the initial stage of redevelopment for Peoria's Warehouse District, where together with Baldovin Development, our commitment to historic preservation not only safeguards the area's rich industrial heritage but also creates new opportunities for residents and supports economic growth through a one-of-a-kind, community-centric project," said Rick Chukas, Partner, Managing Director HTC.
For more information on Monarch Private Capital and its ESG-oriented impact investment funds, please contact Rick Chukas by emailing rchukas@monarchprivate.com.
About Monarch Private Capital
Monarch Private Capital manages ESG-oriented impact investment funds that positively impact communities by creating clean power, jobs and homes. The funds provide predictable returns through the generation of federal and state tax credits. The Company offers innovative tax credit equity investments for affordable housing, historic rehabilitations, renewable energy, film and other qualified projects. Monarch Private Capital has long-term relationships with institutional and individual investors, developers and lenders that participate in these types of federal and state programs. Headquartered in Atlanta, Monarch has offices and professionals located throughout the United States.
About Baldovin Development Company
Baldovin Development Co. is a second-generation developer with over 50 years of combined experience in historic rehabilitation, commercial/retail, healthcare and residential construction projects. Baldovin Development Co. values creative design and disciplined adherence to project schedule and budget, employing impeccable diligence, quality and craftsmanship across all its design-build processes. Throughout the life of a project, the Company applies a hands-on approach, integrating clients and key members of its design and construction teams. Baldovin Development Co. is a leader in the economic and social advancement of the Peoria area, having completed numerous projects, including the Warehouse District Food Hall & Fresh Market at The Center. The Company continues to expand its footprint throughout the area, increasing the scope of its positive impact and improving the quality of life for residents.
Related Posts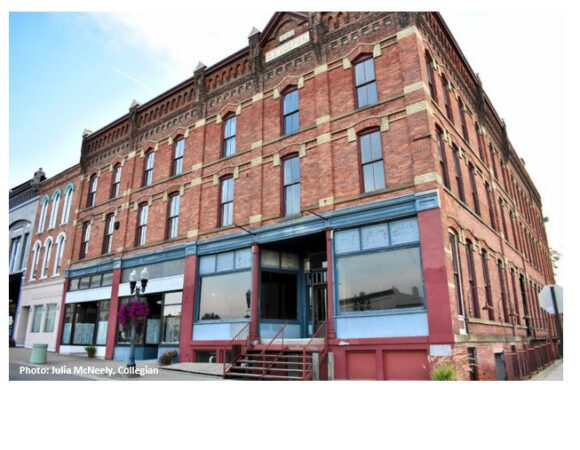 Mar 8, 2022
The Keefer House Hotel will support tourism, create jobs and increase capital in the Hillsdale community Monarch Private Capital, a nationally recognized ESG investment firm that develops, finances and manages […]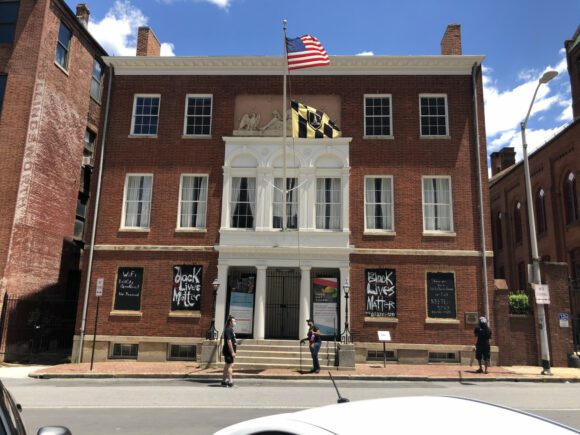 Dec 23, 2021
This investment enables the 2022 grand reopening of the Peale in Baltimore, Maryland Monarch Private Capital, a nationally recognized ESG investment firm that develops, finances and manages a diversified portfolio […]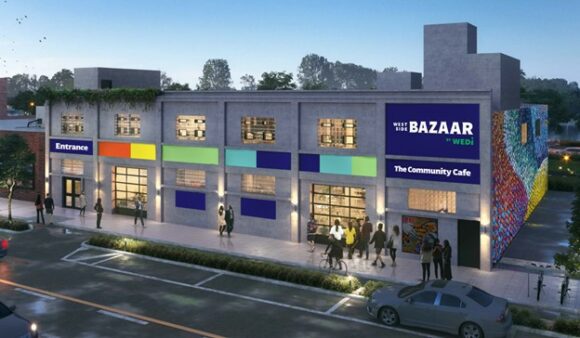 Jul 19, 2022
Buffalo's West Side Bazaar, a program of the Westminster Economic Development Initiative (WEDI), secured Historic and New Markets Tax Credit equity from Monarch Private Capital with which to invest in […]