By:  Marman "Marco" Cordova, CPA, MBT
New Georgia tax credit law will maintain the state's status as "Hollywood of the South." To alleviate escalating concerns about the viability of the Georgia film tax credit, Governor Kemp, on August 4, 2020, signed into law HB 1037, which is intended to preserve and bolster the integrity of The Georgia Entertainment Industry Investment Act. Indeed, the new legislation provides for stricter rules and audit requirements, while increasing the time it takes for productions to monetize the tax credit benefits. These measures, and a few more discussed below, are intended to address critics and inconsistencies with the current tax credit quantification process in a manner that results in a win-win for all involved.
Background
The Georgia Entertainment Industry Investment Act provides the largest tax credit offered by Georgia, and it is the most generous film incentive program in the nation, with an estimated $915 million of tax credits generated during 2017[1] A production company that spends $500,000 or more on qualified productions are eligible for a tax credit of 20% of their qualified Georgia production expenditures. Production companies are also allowed a 10% bonus "uplift," which increases their tax credit rate to 30%, by including a Georgia promotional "Peach Logo" within the end-title credits, or an approved alternative marketing opportunity such as a link to Georgia's Department of Economic Development Office's (Film Office) website on the project or studio's web page.
As the Georgia film tax credit grew in popularity over the past several years, the increasing cost to Georgia resulted in increased scrutiny. The Georgia Department of Audits and Account (DOAA) released two critical reports earlier this year regarding the Georgia film incentive. More specifically, one report[2] claimed the Georgia film tax credit's economic impact on the state was overstated by the Film Office, and it provided suggestions to scale back the program through adding a program cap and reducing the incentives provided for non-resident labor costs, among other recommended changes. The other DOAA audit report also stated the "Statute does not require audits, and current audits do not identify and disallow all ineligible expenditures."[3]
Key stakeholders expressed concerns earlier this year that the DOAA audit reports could significantly impact the incentive program through new legislation, but the final version of HB 1037 kept the film tax credit benefits primarily in one piece. The legislation is effective for production companies that submit an initial application to the Film Office on or after January 1, 2021 (the "Effective Date"). The film incentive program will still generate a maximum 30% tax credit of qualifying production expenditures for one or more qualifying production activities. However, Georgia is tightening its rules by providing new standards for certifying the tax credit through mandatory audits administered by the Georgia Department of Revenue (DOR). Furthermore, Georgia's new legislation reflects a growing trend among key film incentives states to make it harder for production companies to monetize the benefits of the film tax credit program.
New Audit and Certification Requirements Introduced
Currently, the DOR allows production companies to apply for a voluntary film production costs review. Upon completion of such review, the DOR issues a film tax credit certificate (the "DOR Certificate"). This certificate provides the actual amount a production company can either claim against its Georgia income or withholding tax liabilities. However, in most cases, production companies sell the DOR certificate to other Georgia taxpayers (either corporate or individual) at a discounted price to reduce their own Georgia income tax liabilities. This effectively provides the production company with additional funding sources to guarantee completion of production. Once the DOR Certificate is issued, the production company does not have any further requirement to substantiate the tax credits granted pursuant to the initial film production costs review.
New DOR Tax Credit Application After State-Certified Production
HB 1037 will now require all production companies who submit an initial application with the Film Office on or after the effective date to submit a tax credit application to the DOR within one year of completing a state-certified production. This step is effectively a mandatory audit to validate the initial tax credits awarded in the DOR Certificate. We note that as of the date of this publication, the DOR has not yet formalized the tax credit application for this new process. However, we can glean from language in HB 1037 itself, which provides minimum information to be included in the new DOR tax credit application.
Once the tax credit application is submitted, the DOR will perform a mandatory audit and then issue a final certification of qualifying production expenditures included in the base investment for calculating the tax credit.
Who Benefits from the New DOR Tax Credit Application
Currently, the DOR has the power to alter, modify, or disallow the tax credit amount certified production companies claim on its income tax return through a "post audit" of qualifying production expenditures if the credit is not quantified through a DOR Certificate.[4] Tax credit buyers or transferees of Georgia film tax credits will become the primary beneficiaries for the new mandatory audit because the DOR "shall not recapture a tax credit from the transferee if the tax credit was issued a valid final certification…." The added protection for all Georgia projects in the future to have a DOR Certificate though a new mandatory audit will create more integrity and consistency for the Georgia film tax credit program due to the current use and inconsistent application of CPA audits, reviews, and AUP reports and DOR voluntary production expenditures reviews.
Certified public accountants (CPA) currently involved in the DOR Certification process[5] could also benefit from HB 1037 primarily because the legislation provides for DOR audit compliance relief through integrating the use of "Eligible Auditors" to help perform the new required audit procedures. While the DOR will be able to perform an audit by itself, it is likely that it will utilize an Eligible Auditor, who meet certain requirements, to help perform the audit procedures (which are still in the process of being formalized). Once an Eligible Auditor performs a tax credit audit, the DOR will conduct a final review of the audit records before finalizing and issuing a DOR Certificate. The use of Eligible Auditors to assist with the mandatory audits for Georgia production tax credits in the future will help the DOR with its expected increased backlog of audits.
Delayed Ability to Utilize Georgia Film Tax Credits
Currently, Georgia film tax credits awarded through the DOR Certificate[6], can be claimed against tax liabilities during the year when the qualifying production expenditures were incurred. Under HB 1037, the tax credit may not be claimed on the production company's or other entity's tax return in the same year that the expenses were incurred. Rather, the tax credit cannot be claimed until the tax year when the final certification is complete. The difference between utilizing a tax credit during the tax year when expenditures were first incurred versus the year when final certification is received could defer the state's payout or lost revenues from the tax credits by an estimated one to three years, which could vary based on the size of the production and length of time for a production to complete a new mandatory audit. This mechanism is ingenious at best because it helps Georgia hold on to its tax revenues longer by delaying the payout of the tax credits.[7]
Furthermore, HB 1037 reduced the tax credits carryforward period from five years to three years, which effectively reduces the amount of time a production company or in most cases, a transferee can fully utilize a Georgia film tax credit. Both the deferral in being able to use the credits and a more limited carryforward of those same credits will increase the pressure on production companies to seek out tax credit brokers to monetize their credits quickly.
A Few More Noteworthy Changes
There are several other changes worth noting regarding the new Georgia film tax credit legislation:
Production companies are no longer eligible for the 10% bonus "uplift" tax credit if the project is not commercially distributed in multiple markets. This new rule primarily affects television pilots or other qualified productions that were neither "picked up" nor distributed theatrically or through television network, cable, or streaming service. Under the current rules, television pilots or other qualified productions, regardless if they have the "Peach Logo" that do not have public distribution may apply for and receive pre-approval from the Film Office for an alternative marketing opportunity in order to receive the 10% bonus tax credit uplift. The new statutory language implies that certain productions such as television pilots that do not have wide commercial distribution will not be eligible for the 10% bonus.
Narrower definition of "Production expenditures." The new legislation reinforces the disallowance of any costs for goods and services incurred outside Georgia and removes all story rights from the definition of production expenditures. Furthermore, any transaction subject to either Georgia sales and use taxes or business and occupation taxes is excluded from the definition of production expenditures to extent such taxes have not been demonstrably paid.
Transition Timeline: There will be a gradual phase-in for smaller Georgia film tax credit projects to meet the new final certification issuance rules as described below.
A final tax credit certification is not required for any project that is certified by the Film Office on or after January 1, 2021, and before January 1, 2022, if it seeks $2.5 million or less in tax credits through its DOR tax credit application.
A final tax credit certification is not required for any project that is certified by the Film Office on or after January 1, 2022, and before January 1, 2023, if it seeks $1.25 million or less in tax credits through its DOR tax credit application.
All projects certified by the Film Office on or after January 1, 2023, must receive a valid final tax credit certification for the production company to claim, assign, sell, transfer, or utilize the tax credit.
Parting Thoughts
HB 1037 will provide more integrity and security for the Georgia Film Tax Credit Program while helping detract critics opposed to the tax credit. There was a time earlier this year when production companies and all concerned parties, including studios, producers, Georgia based vendors and service providers, production crew and actors, and taxpayers that benefit from the tax credit's transferability, were on high alert due to the DOAA reports and talks within the state capital[8] about potentially capping or greatly reducing the program's tax credit benefits, thereby discouraging both feature film and television/streaming productions from "green-lighting" new projects in Georgia. Rather than reducing the face value or primary benefits of the Georgia film tax credit, the Georgia legislature and Governor Kemp reinforced the film incentive program through the new mandatory audit requirements and incorporating the support of Eligible Auditors. HB 1037 also indirectly helps limit the immediate fiscal impact for Georgia by changing the utilization rules while keeping the incentive generous enough for productions to keep the "Hollywood of the South" active next year and beyond.
---
[1] See Georgia Department of Audits and Accounts Performance Audit Report No. 18-03A
[2] See Georgia Department of Audits and Accounts Performance Audit Report No. 18-03B
[3] See supra note 2 (Georgia Department of Audits and Accounts Performance Audit Report No. 18-03A)
[4] Currently, production companies not utilizing the DOR Voluntary Production Costs Review are relying on CPA reviews, audits, or agreed-upon-procedures (AUP) reports to quantify the tax credit. The current use of CPAs to help quantify a Georgia film tax credit could expedite a production company's monetization or sale of its film tax credit, but the DOR has authority to conduct a "post-audit" of the qualifying production expenditures and alter the amount of the credit claimed on a taxpayer's income tax return.
[5] The use of CPAs to help state Department of Revenue agencies perform film tax credit certifications is also common in other film production states, including California, Connecticut Illinois, New York, and Louisiana.
[6] Currently production companies may quantify Georgia film tax credits through a CPA report in lieu of the Georgia DOR voluntary production costs review.
[7] For example, a production that has a certification letter from the Film Office in 2019 for qualifying production expenses incurred during 2019 applies for and completes a DOR voluntary production costs review and receives its certificate during 2021. Upon receipt of the DOR Certificate, the production company or tax credit buyer can claim the Georgia film tax credits immediately by filing an amended 2019 income tax return or file along with its 2020 tax return, which is due with extensions, on October 15, 2021. Therefore, under the current rules, production companies could monetize the benefits of the Georgia film tax credit immediately upon certificate issuance.
Under the new rules, a qualifying project that seeks $2.6M in tax credits and receives a pre-certification letter from the Film Office during 2021 for qualifying production expenditures receives its final tax credit certificate during 2023. The new HB 1037 rules provide the production company or transferee must claim the credit first for tax year 2023 instead of tax year 2021 when the production expenditures were first incurred. In such a case, the production company or transferee must wait until 2024 until they can file and utilize the credit against its 2023 tax liabilities. The timing difference could be longer for productions that currently use CPA reviews, audits, or AUP reports to quantifying its Georgia film tax credits because the turnaround for such reports could be as short as three to five months from the date production completes its Georgia spend.
[8] See Atlanta Journal Constitution Article, Analysis: Georgia's film and TV incentives could be part of a 2020 budget battle. https://www.ajc.com/blog/politics/analysis-georgia-film-and-incentives-could-become-part-2020-budget-battle/WChRc5e9JFmxjkMv3nJi4N/
The history and rehabilitation of the St. John's Seminary
For nearly two decades, San Antonio's housing costs have increased faster than the household Area Median Income (AMI), according to San Antonio's Housing Policy Framework. As a result, tens of thousands of San Antonio's households find themselves spending too much of their income on housing costs. Historic Tax Credits (HTC) are imperative to filling financial gaps, and to restoring and revitalizing communities. With the looming housing crisis, acting as a catalyst for the economic and social advancement of the area.
A Brief History
The land of the St. John's Seminary was the original site of Mission Concepción. Here, various indigenous tribes were invited to come live within the safety of the mission walls, growing in their faith and established farming communities. Over time, the walls began to crumble, and their stones were used to build homes outside of the compound, forming a new neighborhood around the old mission. After much turnover, an orphanage was established in 1929 as well as the new seminary, St. John's. The St. John's property continued for a while as a pre-seminary boarding high school for boys, but that came to an end in 1970. In the following year, a substance abuse program called the Patrician Movement, inhabited the campus until June of 2011, at which time it was abandoned. In 2019, the property was rehabilitated into The St. John Apartments, a Class-A apartment community, providing San Antonio residents affordable housing and valuable resources.
When the property was vacated in 2011, it became a hotbed of crime and vandalism. The homeless would sleep in the buildings or use them to shelter from the cold, and the grounds were littered with food scraps and empty bottles. After several small fires were set, it became clear that action needed to be taken in restoring and preserving the history and structural integrity of such a significant landmark.
Monarch Private Capital joined forces with Mission DG to help alleviate some of the financial burden in the San Antonio community and also preserve its history by rehabilitating the St. John's Seminary into quality housing, reserving 75 percent of its units for cost-burdened households.
About the Rehabilitation
Because the history of the site and building needed to be preserved, the renovation of the development wasn't easy. An archaeological team had to be on-site every day to make sure no important historic artifacts were uncovered while digging. This, along with a few significant features of the building that needed to be carefully preserved, required great expertise and attention to detail.
The rehabilitation of St. John's Seminary called for the redevelopment of three historic structures and the construction of seven new apartment buildings, resulting in a total of 228 well-developed apartment units. The old chapel was also renovated for the use of the Catholic church and new amenities and common areas were added. The historic buildings contain 40 housing units and five of the seven new structures house 188 units. One and two-bedroom floor plans are available, each equipped with full kitchens, balconies or patios and in-unit washers and dryers. Residents of the new St. John Apartments can also enjoy a playground, dog park, pool, fitness center and even a game room. The church also has a support center, offices and a coffee shop.
Awards and Recognition
In 2019, The Power of Preservation PROMenade event awarded Mission DG with the 2019 People's Choice award for the redevelopment of St. John's Seminary, celebrating the achievements of the company and their visions for the reuse and revitalization of San Antonio's historic buildings and neighborhoods.
In 2020, The St John was announced as the winner of the Best Affordable Multifamily Residential Development Award from the San Antonio Business Journal, recognizing the impressive project and honoring Mission DG for bringing it to fruition.
Final Thought
From missionaries seeking to share the teachings of their faith to students on a quest to expand their knowledge, St. John's Seminary has supported the progress and evolution of humanity in a lot of unique ways. Thanks to the HTC, this project brings a number of opportunities to San Antonio residents, including new jobs and a clean, safe and affordable environment to not just live but thrive in.
About the Developer
Mission DG is one of San Antonio's premier real estate development firms, specializing in complex historic, adaptive reuse, urban infill, and multifamily housing projects. The company has a portfolio of over 2,600 residential units either completed or under construction in San Antonio and surrounding areas. Mission DG currently has 6 projects in development and $345 million invested in Texas Communities.
A look at Logansport Solar and its unique benefits to the community
As years pass and seasons change, it's becoming clear that renewable resources not only are the future, but ultimately, they're the determining factor of what our future holds. The solar Investment Tax Credit (ITC) program plays an instrumental role in propelling the U.S. forward toward a brighter, more sustainable environment and economy. By developing clean power sources like solar farms, we have the opportunity to provide a better world to live in for generations to come. Alchemy Renewable Energy, a portfolio company of Monarch Private Capital, is committed to creating a more sustainable future by facilitating all stages of development and operations of solar farms across the U.S.
To fulfill this commitment, Alchemy partnered with Inovateus Solar on an 80-acre 16-megawatt-AC solar installation in Logansport, Indiana, by arranging the financing. As the city's first-ever solar power plant, it will replace the recently retired coal-fired power plant that the area has relied on for 132 years. This new solar installation will benefit the community and neighboring areas in a variety of ways, including reducing Logansport Municipal Utility's (LMU) carbon emissions, helping stabilize energy costs for LMU's customers, and even host a bee and butterfly habitat that will benefit agriculture in the surrounding areas.
Environmental Impact
Based on an estimated lifespan of 40 years, the project is projected to abate 689,558 MT CO2e, which is equivalent to:
88 billion smartphones charged
78 million gallons of gasoline consumed, and
149,000 passenger cars driven on the road for a year.
Social Impact
The positive impact doesn't stop there, however. Inovateus is further helping the community by designing a solar education program to engage schools in the Logansport Community School Corporation, and they are launching a college scholarship contest for naming the solar park. To help maintain the neighborhood around the solar park, Inovateus designed a 45-foot vegetation buffer around the solar array. The buffer will feature native Northern Indiana trees, plants, and more than 100 tulip trees donated by the community.
Bird & Pollinator-Friendly Solar Day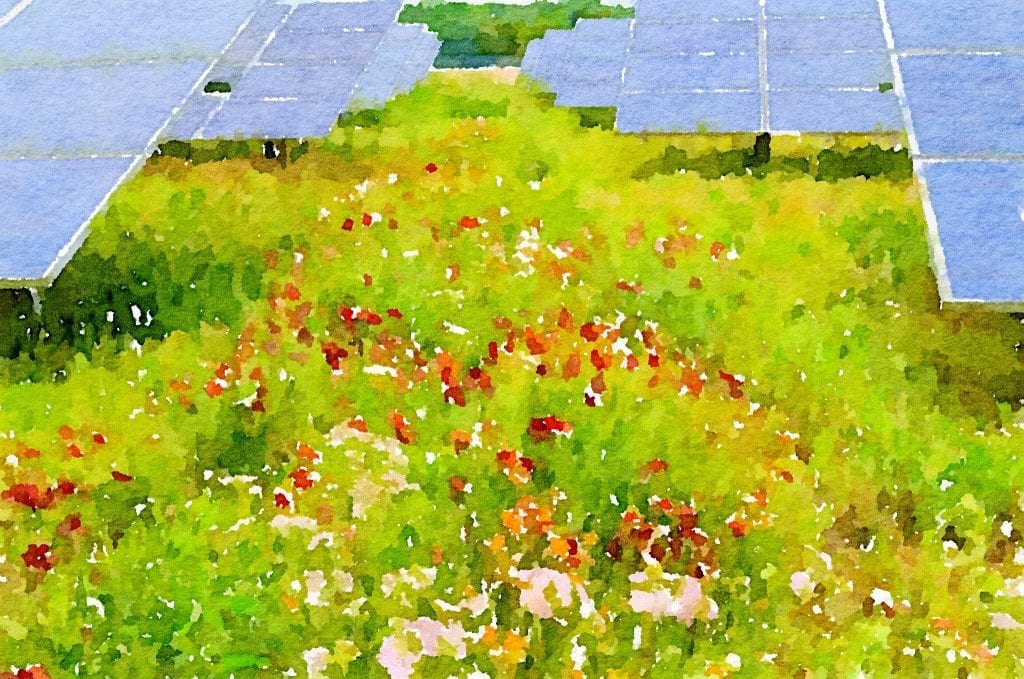 After construction is completed in the first quarter of 2021, Inovateus has partnered with Fresh Energy and the Bee & Butterfly Habitat Fund to plant a pollinator seed mix under and around the solar panels instead of traditional ground cover. Planting a pollinator mix will cultivate honeybees and butterflies that local farmers rely on for pollinating their crops. The National Renewable Energy Laboratory's InSPIRE study is actively studying pollinator-friendly and low-impact solar development approaches to quantify the ecosystem and agricultural benefits. To commemorate the pollinator-friendly ground cover that will eventually be planted under the solar array, The City of Logansport will recognize June 26th as Bird & Pollinator-Friendly Solar Day.
The benefits of solar energy are extensive, positively impacting communities environmentally, socially and economically. Clean energy will create a better future, and it is crucial that we pave a better road ahead so that today's youth can be strong, healthy and effective voices of tomorrow.
About the Developer
Inovateus Solar is a leading solar and energy storage development, EPC (engineering, procurement, and construction) and supply company in the Midwest United States. Headquartered in South Bend, Indiana, the company has 453 MW of utility, commercial, industrial, and education sector solar PV projects built and under development in the U.S. and the Caribbean. With strong roots in the communities it serves, Inovateus is passionately committed to investing in the energy future of clients through the wide-scale deployment of solar and clean energy technologies.
As the largest source of new affordable housing in the United States, the low-income housing tax credit (LIHTC) program is one of the federal government's primary policy tools for encouraging the development of affordable rental housing. According to the National Multifamily Housing Council, the LIHTC program has supported 3.4 million jobs while generating $323 billion in local income and $127 billion in Federal, state and local tax revenues. Tranquility at Griffin, an affordable housing tax equity investment of Monarch Private Capital, is a great example of the LIHTC program hard at work.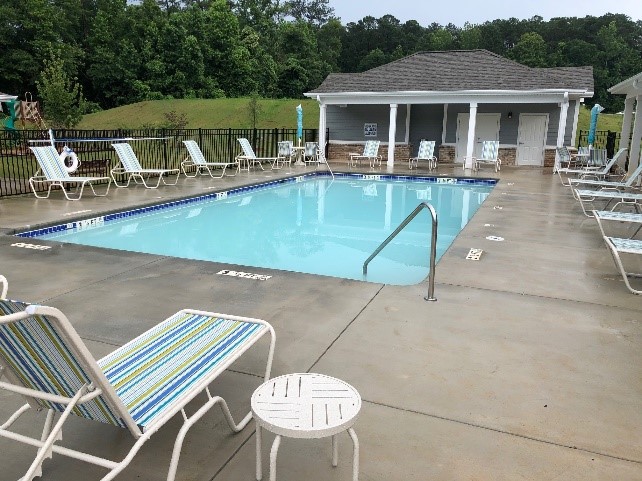 Located in Griffin Georgia, Tranquility at Griffin provides new resources and opportunities for the community. This new $20 million development is a 120-unit family apartment complex with rents structured to be affordable for households earning at or below 60% of the average median income (AMI). Consisting of 5 three-story tenant buildings with floorplans ranging from 1-3 bedrooms, Tranquility at Griffin has many features, services and amenities perfect for families, including a pool, dog park, playground, tot-lot, covered picnic pavilion, exercise room, on-site laundry and a community building. By providing quality housing as well as family-friendly amenities, this new development sparks the growth and revitalization of the area.
Tranquility at Griffin will help relieve some of the financial stress so prevalent in the area by filling a 15+ year void of new affordable housing in Griffin. Access to affordable housing is not only imperative to a good quality of life, but also to healthy development. According to the National Center for Children in Poverty (NCCP), 15 million children – 21 percent of all children in the United States – live in families with incomes below the federal poverty level. Poor housing conditions can have a serious negative impact on a child's performance in school and it can also lead to poor health conditions. These health issues include worsening asthma and allergies, which can be linked to things like pests, molds and chronic dampness. Lead exposure and an increased risk of accidents or injuries from exposed wiring and other needed repairs are also major detrimental factors to healthy development.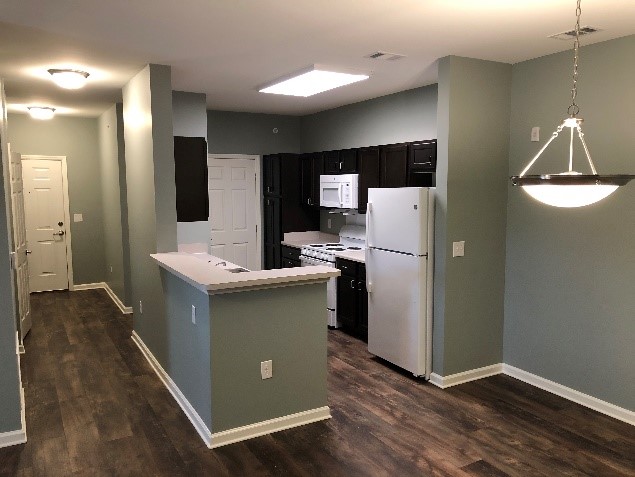 Tranquility at Griffin provides safe, clean and quality housing to the Griffin community. Children that were facing these challenges brought on by their living situations now have brighter futures ahead of them. The playground is a safe and fun environment where they can socialize and play. Their homes can now be a source of comfort and security, which is imperative to healthy development. Best of all, their community can be a place of opportunity. This new development helps stimulate the local economy by increasing local purchasing power and bringing in new jobs and tax revenues.
Affordable housing allows families to put more toward other important household needs and savings for the future. When households can pay less on rent, more can be spent on essentials like food and clothing or even things like extra-curriculars and educational programs for children that many may not even realize is a privilege. Tranquility at Griffin is just a small drop in the bucket when addressing the United States housing crisis, but it will change the lives of those in the Griffin community for the better. At Tranquility at Griffin, families can spend more time together and less time worrying about bills.
About the Developers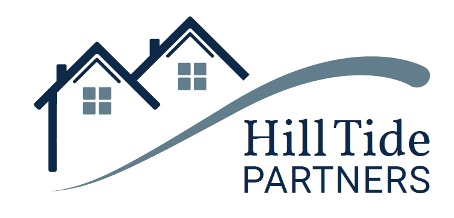 Hill Tide Partners was founded as a real estate investment company that provides growth capital and investment services to its partners. The firm leverages the partners' combined experience of more than 35 years in the Real Estate and Low-Income Housing Tax Credit (LIHTC) industry to develop synergies across its partner operating companies. The founders believe that everyone deserves affordable housing and strive to have a positive impact on communities through housing development. With $577 million in total development costs, Hill Tide and its partners have developed 45 properties in seven states consisting of over 4,500 units.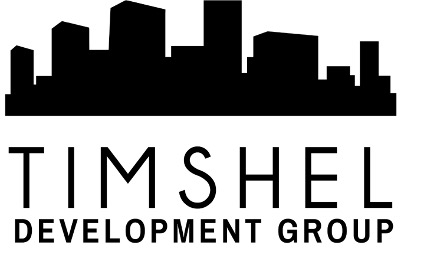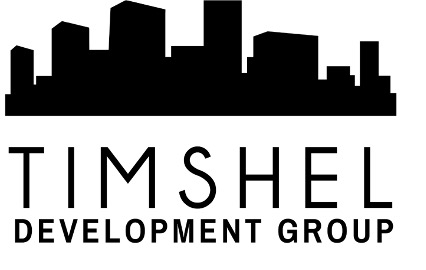 Formed in 2017 by Todd Wind and Brian Waterfield, Timshel Development Group ("Timshel") serves families and seniors in Florida and Georgia who live on moderate or fixed incomes. Todd and Brian are able to leverage their extensive knowledge of LIHTC, Tax-Exempt Bonds, and other grants and subsidies from federal, state, and local municipalities to secure financing for projects and to provide safe, secure, and affordable housing to the tenants they serve. Todd and Brian have a combined 20 years of affordable housing experience.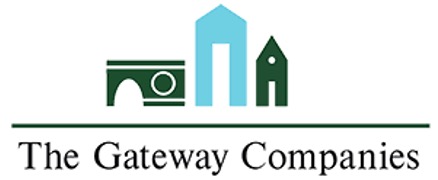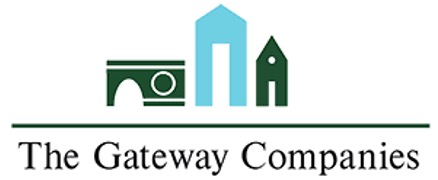 Gateway Development Corporation is part of The Gateway Companies and was formed for the purpose of developing and constructing multi-family apartment properties throughout the Southeastern United States. For over 30 years, Gateway has developed, owned and operated affordable, workforce, conventional and senior multifamily housing communities throughout the Southeast United States. Since formation, The Gateway Companies have developed more than 100 properties with over 7,000 housing units, across six states.


CRN Development, LLC is engaged in the business of investing in, owning, selling, developing, maintaining, managing, and operating real estate properties and developments. The company seeks opportunities to develop affordable and conventional multifamily projects to produce income and tax benefits. The company locates the property to be developed, coordinates with city and state officials and is responsible for submitting applications for financing for the projects, as well as finding partners and syndicators for the projects.
Monarch Private Capital partnered with Gold Coast Housing, LLC to rehabilitate the Kahl Mansion located in Davenport, Iowa, into The Gold Coast Apartments for seniors.
With the help of the Historic Tax Credit (HTC), the remarkable history of the property, as well as that of the Kahl family, was able to be preserved during the rehabilitation. Boasting much of the original, breathtaking architecture, the new development is still a landmark. In fact, it's listed on the National Register of Historic Places. The Gold Coast Apartments have fostered new opportunities within the community and continue to add to the ongoing growth of the area.
Located on a bluff overlooking the Mississippi River, the building now features 49 market-rate units from studios to 2+ bedrooms, now called The Gold Coast Apartments. Below the historic property is a lower-income neighborhood, and the new combination of incomes has helped advance the community when it otherwise may have been neglected.
"The development serves as an anchor to our neighborhood," said Chris Ales, owner and developer of Gold Coast Apartments. "The $19.5M adaptive reuse as independent living apartments for seniors employed over 50 individuals for over two years. And the addition of 49 luxury apartments in a previously blighted neighborhood continues to stimulate community revitalization through the City's street and sidewalk improvements and the ongoing private investment in the renovation of the majestic, historic homes throughout the Gold Coast Historic District."
Ales went on to recognize the character of the residents of The Gold Coast Apartments, highlighting how some are helping the neighborhood as they can during COVID-19. "We've had a pharmacist, who is a resident of ours, donate masks to our amazing and essential cleaning staff, and one of our residents is a seamstress who has sewn masks for tenants who could not find one." The staff are also going above and beyond, working with residents who may have trouble paying their rent as they wait for unemployment benefits. The Gold Coast Apartments as well as its residents provide a great impact on the community.
A Brief History
The Kahl Mansion was built in 1920 by Henry Kahl as his family home. It was designed in the Spanish Colonial Revival style by Davenport architect Arthur Ebeling. In 1954, Bishop Ralph Leo Hayes invited the Carmelite Sisters for the Aged and Infirm to the diocese, and in 1955, they turned the house into a 25-bed, dormitory-style retirement home called the Kahl Home for the Aged and Infirmed. Another addition in 1987 brought the total number of beds to 135. The original house provided living space for the sisters, offices, and guest rooms. The facility was bought by Gold Coast Housing LLC from the Carmelite System Inc. in February 2015 when they moved locations.
Community Impact
The Kahl family's philanthropic impact goes beyond their historic property. In 2003, Henry Kahl's daughter, Elizabeth Kahl Figgie, and her husband V.O. Figgie donated $13.25M to the Davenport Museum of Art, which is now the Figgie Art Museum. With this generous donation, the Figgie Art Museum moved to its new home on the banks of the Mississippi River. Located just over a mile from The Gold Coast Apartments, The Figgie Art Museum serves as an incredible resource to an area that had few before. By providing studio space, classes, lectures and workshops for local colleges and universities, schools were able to expand their humanities and education programs.
About the Rehabilitation
The Kahl Mansion is a breathtaking property with an incredibly rich history. The rehabilitation of the property into the Gold Coast Apartments was handled with expertise and care in order to not only preserve but rather accentuate that history.
Perhaps, the most eye-popping of the 49 units are the five apartments created in the 1980s "tower" addition. When built, these curved, wall-of-windows spaces were the common dining rooms for residents, one for each floor. In addition to the five rounded apartments in the 1987 tower addition, there are two, two-story apartments in the back. The two levels of these apartments are connected by new circular staircases. The main nursing home area, including the chapel, has 36 apartments ranging from studios to two-bedroom, two-bath units. The 49th unit is the property's carriage house. The rear portion of the chapel has been walled off as a fitness area with eight stained glass windows.
About the Developer
Gold Coast Housing, LLC was organized in September of 2013 with the purpose of redeveloping the Kahl Mansion. Developer Chris Ales has completed several projects of similar size and scope, including the adaptive reuse of the former Marycrest College campus, and the St. Katherine's Episcopal school, both in Davenport, as well as the Welch Hotel in Muscatine, Iowa and Hurst Hotel in Maquoketa, Iowa. These projects received awards from local, state and federal agencies, including the Iowa State Historic Preservation Commission and HUD. Having successfully completed $100M of similar developments and having over 30 years of experience as a CPA, including several years as a Senior Manager at Deloitte & Touche, Ales is uniquely qualified for these types of projects.
As COVID-19 continues to affect our every-day life, this "new normal" for many of us means being at home with our children 24/7. As many search for new ways to entertain safely or keep productive, Walton Communities, an affordable housing tax equity investment of Monarch Private Capital, launched their Family Staycation program to offer families fun activities they can do together at home.
The best part? The activities don't revolve around a television or computer screen!
Walton Communities partnered with Mission 1:27, who designed these activities to bring joy and encouragement to Walton residents and families. Parents can visit the Walton Communities' Single Parents Facebook page to access their Family Staycation activity sheet. Each sheet has a new, exciting theme like "Walton's got Talent" or "Fairy Tale Day," and they're all filled with creative ideas.
Every sheet includes:
Today's Joke
Today's Fun Fact
Today's Show & Tell
Fun Food
Craft
Activity
Game
Deeper Dive
Inspiration
With their Family Staycation program, Walton Communities is giving families the opportunity to switch the TV off for a moment, put the video games down, and spend some valuable time together. Family activities like these can help provide a sense of stability and hope during uncertain times, not only for children but parents too. Tell a new joke, make a new craft or dig a little deeper with an inspirational story. Use these activities to bring some lighthearted enjoyment back into your home.
To access Walton Communities' Family Staycation activity sheets, please visit the Walton Communities Single Parents Facebook Page. For a chance to be featured on the Mission 1:27 Instagram page, tag your photos with #WaltonStaysHome.
ABOUT WALTON COMMUNITIES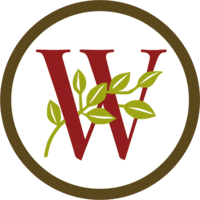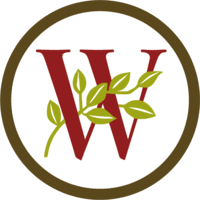 Walton Communities is a privately held company based in Marietta, Georgia, that develops, owns and manages apartment communities throughout metro-Atlanta, Augusta, and Gainesville. In 1989, Lynda Ausburn and Barry Teague transformed their vision into a reality with the first Walton community. The pair had a passion to provide more than just a place for residents to live. They had a passion to serve the community by providing homes and neighborhoods where people would truly thrive. Since that time, Walton Communities has grown to 29 communities in the Atlanta, Augusta and Gainesville areas and remains locally owned and managed by the team of Barry Teague, Lynda Ausburn, David Knight, Keith Davidson and Tom Wilkes.
At Walton Communities, their goal is to provide a superior living experience. The company is committed to supporting the needs of residents through exceptionally maintained communities and unique service programs, including educational, cultural and recreational programs.
For more information on Walton Communities, please visit their website.
ABOUT MISSION 1:27
Mission 1:27 is about transforming lives. Some of their activities include operating after school enrichment and summer camp programs, youth development programs, single parent programs, and programming for senior adults in Walton Communities affordable housing neighborhoods
For more information on Mission 1:27, please visit their website.
by George Strobel
References to concepts like ESG, impact investing, social responsibility, carbon footprint initiatives, sustainable investing, climate change, green or sustainable funds and other related concepts are at every turn now in the business media. Collectively, these can be referred to as "do good" precepts. This is not a new development. It's been ongoing for the past 20-30 years.
Whether or not you believe in climate change, sustainable renewable energy — which is cheaper in many cases and cleaner than fossil fuels — makes sense. Urging corporations to be mindful of the impacts they have on the communities they operate in is not a bad thing. While Europe is 20 years ahead of the U.S. in the integration of these concepts in standard business mantra, attention to these concepts in the U.S. is accelerating. But the new focus is on more than just climate change. What are these concepts, and how are they affecting business?
ESG
Today, it is standard for a public company to have an ESG report, a sustainability report or perhaps a social impact report included in a U.S. public company's annual report. So first, let us briefly discuss many of these more popular concepts. ESG stands for "environmental, social and governance," and it generally represents the most broadly applicable factors for evaluating the stewardship of a business.
The "environmenal" part of ESG examines how the business is operated in a sustainable manner from a global ecological perspective. This would clearly include attention to mitigating the business's carbon footprint and other global warming concerns, such as energy consumption, energy efficiencies and sustainability of the materials it uses, and its manufacturing and business processes. It would also include issues like water quality, waste removal and processing, etc.
The "social" prong of ESG relates to the overall social impact, both internally and externally, of the business and its products in the communities it serves. Does it have policies to combat discrimination of employees based on sex, gender, religion, age or any other relevant basis? Does it have programs or spend money assisting the communities in which it operates and serves with preventative health programs, medical assistance, basic educational assistance or similar programs? In other words, are the communities in which the business operates otherwise enhanced aside from the jobs and taxes created by the business?
The "G" part of ESG stands for "governance." This prong entails several things. For instance, is the decision-making process of the business open and straightforward? In times of crisis, does the company hold back information, or is it open with the public? Does the voting regime of the company reflect the economic rights of its shareholders?
Related Concepts
Read more on the related concepts and lack of standards here.
Written by Billy Huger and Brent Barringer
Hailed as the most significant tax-advantaged investment solution of its kind, the Opportunity Zone (OZ) program presents profound tax savings and investment opportunities for investors. Introduced last year in the Tax Cut and Jobs Act, the OZ program intently promotes long-term investments to stimulate designated Opportunity Zones in each state.
How does the program work? Investors place equity into Qualified Opportunity Funds (O-Funds) so the funds can use the equity to fund real estate projects and small businesses in under-sourced rural and urban neighborhoods and communities. In return for their investment, and in addition to a projected return on investment, investors are rewarded with substantial tax incentives that can last more than ten years.
How substantial are the incentives? O-Funds allow for a deferment and reduction of the federal tax liability on the gain from the appreciated assets by:
Deferring the capital gain (including gain on property such as stock)
Increasing the basis to decrease the amount of gain realized on a sale
Eliminating the tax on the gain realized on the appreciated investments in Qualified OZ funds if held over 10 years
Opportunity Funds – Exceptional Opportunity
O-Funds present a phenomenal investment opportunity. "For taxable investors, in a yield-challenged environment, it provides them the opportunity to increase the yields on more conservative long–term investments. Wealth managers, high net worth family offices, and major insurance companies can now deploy capital, receive tax advantages and earn a healthy yield while meeting environmental, social, and governance mandates," said Billy Huger, Managing Director of MPC Advisors.
Not All O-Fund Firms Are Created Equal
There can be a meaningful difference between the perception and reality of the return an investor can get from an O-Fund investment. The capabilities of the investment firms can be very different and a firm's proven experience investing in economically challenged areas can be the difference between a good and bad outcome. Investors should tread cautiously, because not every investment firm is equipped to manage O-Funds in a way that provides the highest probability of achieving investor goals. Longevity and a proven history of success are imperative in the complex world of tax incentivized investments, especially when deploying capital in economically challenged areas.
As a nationally recognized and fast growing US tax equity firm, MPC has been deeply rooted in tax-advantaged programs since 2005 – over a decade before the O-Fund program was enacted last year.
"We're particular about the developers and financial partners we work with – and have proven relationships with the ones we choose. We've already financed a number of projects that have fallen into Opportunity Zones. This means we have a history of going through project and developer diligence profitably on these projects. We have a real advantage because we've already been in these zones and created opportunity," said Huger. "When we underwrite these projects, we underwrite them not only from a developer's perspective, but from an investor's perspective as well. We have experience with the transaction from both sides. That's a significant differentiator between Monarch and others," adds Brent Barringer, Managing Director of LIHTC. "We encourage all investors and constituents to do their homework prior to signing on the dotted line."
Demand is Creating Opportunities
MPC has recently launched a series of O-Funds in response to their clients' desire to access and leverage their reputation, experience and relationships with select institutional and individual investors, developers, and lenders. "They come to us because they know of our positive investments and have confidence in our proven, long-standing history," said Huger. "Our deep expertise, relationships, and resources are extensive and can be used to effectively underwrite opportunities in economically challenged areas like Opportunity Zones. Being able to leverage long-term resources and in-house development teams to meet customized yield and tax attribute goals provides investors with innovative services.
Significant Programs Call for Key Thought Leaders
Barringer, who has over a decade of experience in tax-advantaged programs, shares, "Investors have a unique opportunity to capitalize on what the O-Fund program was designed to do – spur job creation and economic growth in underutilized areas. The ability to receive a true tax benefit and tax deferral by investing in O-Funds yet still receive a healthy economic return is monumental. And the bonus is that the equity goes to areas that are thirsty for investment and can create jobs and growth in the areas that need it most. Our firm has been investing in those areas prior to O-Funds – our history dates back to 2015 on other tax-advantaged investments including multifamily housing, historic preservation, and renewable energy. So, our expertise with O-Funds has been a natural outgrowth of predecessor investment classes. We see attributes in the OZ program that will make it successful as we have seen with other tax-incentivized programs in which we have expertise."
Based on long outstanding history of past public-private tax-incentivized investment programs (including renewable energy, historic preservation and affordable housing), O-Fund investments appear to be undeniably favorable for investors. "We're starting to see a domino effect: Not only are Fortune 100 companies considering relocating headquarters to OZs, some of the older tax-incentivized programs are fueling O-Fund development – they recognize that when housing is developed in these zones, business growth and real estate investment will follow. In fact, some affordable housing agencies give points to applicants who develop their site in an Opportunity Zone. Please note that when everyone is buying into the program and when so many constituents buy-in, it becomes a very effective public-private partnership with a self-fulfilling prophecy," said Barringer.
ABOUT MONARCH PRIVATE CAPITAL – A HISTORY OF POSITIVELY IMPACTING COMMUNITIES
Monarch Private Capital (MPC) was founded in 2005 as a partnership between an Atlanta, GA based low income housing developer, Robin Delmer, and a high net worth family office tax advisor, George Strobel. MPC and its subsidiaries have now originated over $1 billion of credits in over 400 projects/investments. MPC invests in a variety of tax credit generating projects, including historic rehabilitation, affordable housing and renewable energy throughout the United States. MPC currently has a portfolio of over $425 million of tax credits and has created and operated more than 100 funds.
Known for its grounded history in tax credit innovation, ownership and financing, MPC works closely with government agencies to develop new customized tax credit strategies that align with the current and future financial objectives of clients.
The Company has over 100 employees and is headquartered in Atlanta with satellite offices in Charlotte, St. Louis, Springfield, MO and Sarasota and tax credit specialists in Los Angeles, Chicago, Nashville, Austin, Birmingham and Chapel Hill.
By Alyssa Mulliger
Staff Writer at GoUpState
Leila Scott is elated to be living in a quality affordable home in her native city of Spartanburg.
Scott, 70, wasn't looking for anything fancy after she gave up her house a few years ago when she retired. She just wanted some room for her things and her own laundry facilities.
Her new one-bedroom unit in Page Lake Manor off Grand Central Avenue has given her both those things at last.
"I knew they were senior housing, and I just liked them and saw that there was a washer-dryer," said Scott, who since May 2012 had been living in a low-income senior complex in Greer.
That unit, she said, was smaller, and the complex only had one shared laundry facility. She moved into her new home in October.
For many low- and fixed-income residents in Spartanburg, finding a safe, affordable place to live is a challenge. With demand for such housing continually outstripping supply, city officials and neighborhood groups are looking at ways to provide more living options.
What is affordable housing?
Terril Bates, executive director of the Spartanburg Housing Authority, said often when people use the term "affordable housing" they think it means public housing. But that's not the case.
"I think there are a lot of questions about identifying what 'affordable housing' is in Spartanburg," she said. "What does affordability mean to the person that just got out of school that's looking to rent an apartment and the rent is $1,000 a month? So what do we mean when we use that term, 'affordable housing?'"
There are 18,390 single- and multi-family housing units in the city of Spartanburg, according to the U.S. Census 2010-14 American Community Survey. Of those, 7,782 are owner-occupied and 7,550 are renter-occupied. The remaining 3,058 are vacant.
According to the U.S. Department of Housing and Urban Development, affordable housing means an occupant isn't paying more than 30 percent of his or her income for housing and utilities.