Monarch Private Capital Continues Growth of Asset Management Division
March 2, 2023
Hires Murphy Doty as new Director, Asset Management
Monarch Private Capital, a nationally recognized impact investment firm that develops, finances and manages a diversified portfolio of projects that generate both federal and state tax credits, is pleased to welcome Murphy Doty as its new Director, Asset Management. Doty will manage the financial and operational performance of current assets in Monarch's renewable energy portfolio. He will report to the division's Managing Director, Emily DiCenso.
Doty brings over 25 years of project and program management experience within the engineering, construction and renewable energy sectors. Since 2014, Doty has been directly responsible for the construction and operation of more than 80 utility-scale solar distribution and transmission projects, totaling over 800 megawatts. His responsibilities have included all aspects of management and construction, including driving projects from the development stage to the engineering, procurement, and construction phases to successful post-construction asset management and operations of renewable energy fleets.
"Having witnessed Murphy in action on the sponsor side for several years, I am confident in his ability to navigate the complexities of the tax equity landscape and maximize favorable outcomes for our projects," said DiCenso. "We are thrilled to have him on board in this capacity, and I look forward to leveraging his expertise to maximize value for our investors."
Monarch is committed to creating a sustainable future by facilitating the generation of clean, renewable energy across the United States. The firm has invested in $4 billion of clean energy projects by providing tax equity investment in over 2.6 GW of renewable energy facilities. As the firm continues to expand its footprint in solar, wind, geothermal and other clean power technologies, it remains vigilant in bolstering and maintaining a strong asset management division to ensure optimal performance of its impact funds. In addition to Doty, new team members Anthony Atsma, Graeme Davidson and Katarina McGuire have joined Monarch's asset management group to support the firm's expansion.
"I am honored to be a part of a pioneer and market leader in impact investment fund management, focused on making renewable energy an integral part of the energy transition in the United States," said Doty. "The renewable energy industry is growing at a record pace, and I feel passionate about the contributions I will make at Monarch."
Doty holds a bachelor's degree in engineering geology from the University of Delaware. He is a licensed geologist throughout the Southeast.
For more information on Monarch Private Capital and its ESG-oriented impact investment funds, please contact Brent Barringer by emailing bbarringer@monarchprivate.com.
About Monarch Private Capital
Monarch Private Capital manages ESG-oriented impact funds that positively impact communities by creating clean power, jobs and homes. The funds provide predictable returns through the generation of federal and state tax credits. The Company offers innovative tax credit equity investments for affordable housing, historic rehabilitations, renewable energy, film and other qualified projects. Monarch Private Capital has long-term relationships with institutional and individual investors, developers and lenders that participate in these types of federal and state programs. Headquartered in Atlanta, Monarch has offices and professionals located throughout the United States.
Related Posts
Jun 19, 2023
Rehabilitation of the 1998 complex creates quality affordable housing for Georgia families in Hinesville Monarch Private Capital, a nationally recognized ESG-oriented investment firm that develops, finances, and manages a diversified […]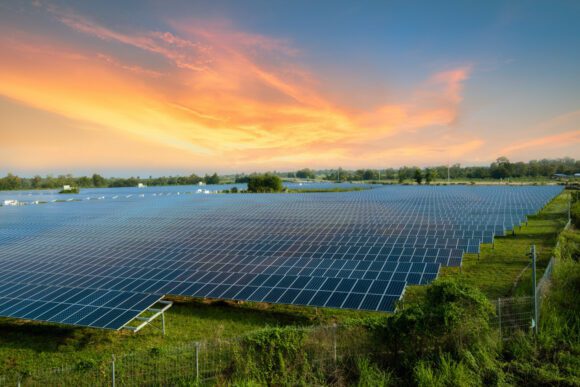 Sep 7, 2023
The renewable energy facilities deliver clean power to regions in Mississippi, Tennessee and Texas Monarch Private Capital, a nationally recognized impact investment firm that develops, finances and manages a diversified […]
Apr 28, 2023
The Company is actively expanding its asset management division to support growth of its clean energy portfolio Monarch Private Capital, a nationally recognized impact investment firm that develops, finances and […]